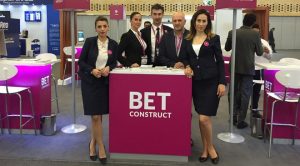 The UK-based gaming and betting software developer BetConstruct revealed in an official press release that it has inked a deal with the Spanish operator iJuego.es. The latter is owned and subjected to Comar Inversiones' management.
The Commercial Director of BetConstruct George Voyatzis commented on the newly-signed agreement with the Spanish-based gaming and betting operator, saying that the brand operated by the other party is among the most exciting ones on the territory of Spain, not to mention that their owners from Group Comar had been known for their ambitious expansion plans for the years yet to come. He shared that everyone in BetConstruct were looking forward to the collaboration with iJuego.es' owner.
According to Mr. Voyatzis, with the content deal finalised, Comar Inversiones would have access to the British developer's leading Sportsbook which would provide its customers with a massive number of live sports events every month. BetConstruct's Commercial Director also added that the deal would also be beneficial to the Spanish company as it would give it the chance to get to a large number of "flexible and comprehensive markets."
Mr. Voyatzis also revealed the company's strategy to expanding its Sportsbook product for regulated markets even more in the upcoming 12 months.
Under the terms of the agreement, the British company is to provide its sports betting software solutions to iJuego.es. The sports betting options provided by BetConstruct will be accessible alongside the already existing casino and slot games of the Spanish company offered at its website.
The Sportsbook product of BetConstruct is currently known as a market leader in the industry. Thanks to the deal, it will be now operated by the Spanish company which is to provide its customers with the opportunity to place their bets on up to 30,000 live matches on a monthly basis.
To date, BetConstruct is licensed in Spain. It was provided with a certificate by the Spanish Directorate General for the regulation of Gambling in 2015.
The content deal between the British gaming solutions provider and iJuego.es was also confirmed by the latter's Product Manager Manuel Paz. He commented on the agreement and shared that the company had faced an extensive process of finding the best partner to run their sports betting platform on the territory of Spain. He also revealed that the new sportbook product of the company was planned to add qualitative betting content to its already existing casino and slots games operations.
Mr. Paz shared iJuego.es' expectations for a rapid growth over the rest of 2016 and the upcoming years.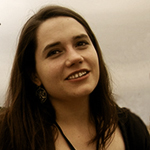 Olivia Cole has worked as a journalist for several years now. Over the last couple of years she has been engaged in writing about a number of industries and has developed an interest for the gambling market in the UK.