Inspired Gaming Group has made an official announcement published on the company's website, revealing that it has reached an exclusive brand partnership agreement with the former professional NBA player Shaquille O'Neal. The company that recently provides various casino, betting and lottery services such as Mobile Games, Virtual Sports and SBG Video Lottery is to work in collaboration with the ex basketball player in an attempt to expand its product offerings on a global scale.
Shaquille O'Neal is expected to make a special VIP guest appearance at the G2E in Las Vegas on September 27th in order to support the company's performance and celebrate the new partnership.
The Chief Executive Officer of the Digital Games department at Inspired Gaming Group Steve Rogers commented on the partnership between the UK-based company and the basketball legend Shaquille O'Neal through the deal agreed with Pavilion Worldwide. He shared that the brand's Rush Basketball product group had all the qualities that could turn it to the best on the market. According to him, in case the company used their latest technology and the highest-quality filming techniques they could provide their customers with the best and most authentic Virtual Sports experience.
CEO Rogers also commented that Inspired Gaming Group had been recently focused on further product offerings expansions, after their first ever Virtual Sports were deployed in casinos on the territory of North America. The Virtual Sports of the company are to be brought into effective action in New Jersey, too.
Mr. Rogers said that the gaming group was aimed at including premium games to its product offering in the near future and shared that the entire team of Inspired was absolutely sure that the partnership between the company and Shaquille O'Neal would be a massive weapon for increasing the popularity of the group's virtual products and expanding the offerings.
Under the terms of the deal, the retired professional NBA player is to become the face of the gaming group's new Virtual Sports product called Rushed Basketball. The product is set to be officially released and made available to the Inspired Gaming's customers in 2017.
Moreover, the Rush Basketball Virtual Sports product group is planned to include several products. The latter are to be developed especially for the casino, sports betting and lottery land-based operators. However, digital variants of the games are also expected to be created for online, mobile and in-play users who will be given the chance to reach the products through the Virgo RGS platform of Inspired Gaming.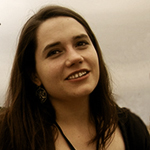 Olivia Cole has worked as a journalist for several years now. Over the last couple of years she has been engaged in writing about a number of industries and has developed an interest for the gambling market in the UK.