JAbet, the sports betting brand that is currently operated by the UK-based company SA Sportsbook Ltd has revealed that it has boosted its trading team that is especially focused on tennis. The increase is no less than 30% and comes at a time when market specialists and analysts make predictions that betting on tennis events is expected to exceed horse racing betting in half a decade.
One of JAbet's official representatives – Vincent Lenard – said that 2016 had been a year of increased tennis betting, which was great for the brand, especially considering Andy Murray's successful performances at Wimbledon. He also added that the 2016 Olympics had been beneficial for "a massive boost" to sports betting activities on tennis in the UK.
The spokesperson for JAbet revealed that according to some experts, tennis betting could surpass horse racing betting in a period of five years. In addition, he shared that the trend was constantly moving upwards.
The online bookmaking brand has always been oriented towards this niche. It has recently posted a 500% increase for the 2015/16 period and is now focused on increasing and consolidating its trading team related to tennis betting operations. The bookmaker is also making steps towards branching out into football betting over the upcoming year.
Up to date, JAbet brand runs a business model that is considered as one of a kind. In addition, this strategy allows the company to provide its customers with the lowest margins in the tennis sports betting market and do not make them pay any commissions. But that is not all. The UK-based brand has guaranteed that it does not have any intentions of blocking or restricting winning punters' accounts in any other way.
Currently, the JAbet is being supported by the technology of JAS Information System – a sister company that has been engaged in odds calculation of in-play tennis events. The company has more than a decase of professional experience. It was brought to the business-to-business market three years ago, providing both pricing and risk management services.
When asked to comment the brand's business model and strategy, JAbet's official representative Mr. Lenard said that the company had seen the constantly increasing mass-market interest over 2016, although in March last year it had started working primarily with high-end customers. He also described the company's business model as efficient and said that it had proved itself as "an invaluable resource" of a great variety of odds and capacity that could hardly be matched even by larger bookmaking companies to date.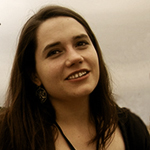 Olivia Cole has worked as a journalist for several years now. Over the last couple of years she has been engaged in writing about a number of industries and has developed an interest for the gambling market in the UK.