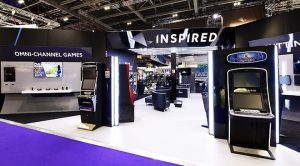 The leading international supplier of Server-Based gaming options Inspired Gaming Group has announced a partnership agreement with the Italian company Isibet. Under the terms of the deal, the UK-based company will see its Virtual Sports go live in Italy until the end of September 2016.
The President of the Italian Division of Inspired Gaming Vitaliano Casalone commented on the company's latest agreement and shared he was very pleased to reveal that the premium Virtual Sports products of the British provider would be accessible to the customers of Isibet later this month.
Mr. Casalone also shared his confidence that the local players would be most than thrilled with the great variety of gaming options as well as with their high quality. He called the Italian partner of Inspired a "valued customer" and explained that he was very happy with the fact that the Virtual Sports offerings of the UK-based supplier will be provided to their customers, expanding the British company's reach among Italian punters.
Under the terms of the partnership deal, the entire suite of Virtual Sports offerings will go live in Italy. This means that some of the most loved games of Inspired Gaming such as Rush Horses, Rush Football 2 and Rush Cycling will be launched across both the retail and mobile channels covered by Isibet in September.
What is great about the agreement is the fact that thanks to the deal Italian customers will have access to some of the finest-quality games of the British provider, which feature amazing high-quality graphics and motion capture animations. In addition, the Italy-residing customers will be given access to between 7 and 15 markets across both Retail and Online operations in order for them to get better player experience.
The content deal between the two companies was confirmed by the Chief Executive Officer of Isibet Romano Biondi. He revealed that the team of Isibet had been pretty well-aware of the excellent opportunities for revenue growth of Virtual Sports, and everyone at the company were very happy with the fact the company would be able to see Inspired Gaming's offerings go live in Italy until the end of the month.
Mr. Biondi also praised the UK-based provider's qualitative games, saying that he was pretty sure in the excellent quality of Inspired's games, including the one featured by their new products line.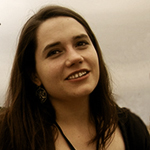 Olivia Cole has worked as a journalist for several years now. Over the last couple of years she has been engaged in writing about a number of industries and has developed an interest for the gambling market in the UK.