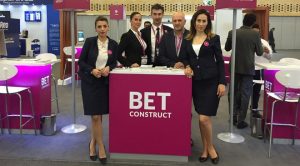 The UK-based software developer BetConstruct which creates and provides a vast range of high-quality gaming software solutions has revealed that it has always found the region of Latin America as a place that is to provide it with the chance for expanding their reach.
As revealed by BetConstruct, headquartered in London, Latin America is expected to allow the software developer to offer its products to a larger number of customers. Currently, the company has been primarily focused on its global expansion strategy, and the Latin American region is the centrepiece in it. The company emphasized on the importance of Latin American region which has been well-demonstrated, considering the large variety of products and excellent customer service BetConstruct has presented there.
Up to date, Betconstruct has two offices operating on the territory of Uruguay under the lead of the Regional Director Anna Shahbazuan. In addition, there is also an office of the company on the territory of Peru, which is currently managed by Alonso Jibaja who occupies the position of a Regional Director.
Providing excellent customer service to its partners and clients has always been among the top priorities of BetConstruct and was exactly what brought the EGR business-to-business Award for Best Customer Service to the UK-based software developer earlier in 2016. Up to date, the partners of the company in the Latin America region are supported in two languages, including Spanish and Portuguese.
The further expansion of BetConstruct in Latin America also included the appointment of an official representative in Mexico. The addition of Jak Malki to the developer's Regional Directors is aimed at bringing the UK-based company closer to the regions of Mexico and Central America.
The Regional Director of the company's Uruguay division Anna Shahbazyan commented on the developer's plans to continue its expansion on the territory of Latin America, saying that the regional market was becoming more and more mature. Mrs. Shahbazyan also revealed that BetConstruct continued its "developing comprehensive strategies" for the market in Latin America and was seeking various opportunities for ensuring mutual growth for its own operations and for the ones of its partners.
Mrs. Shahbazyan added that BetConstruct could reach further growth on the market of Latin America, which is known as a quite competitive one, and revealed that the company's LatAm operations were planned to be brought closer to success through various opportunities.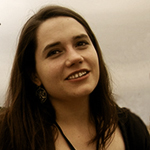 Olivia Cole has worked as a journalist for several years now. Over the last couple of years she has been engaged in writing about a number of industries and has developed an interest for the gambling market in the UK.