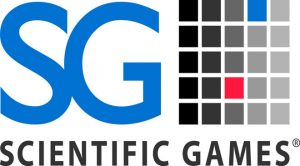 The UK-based affiliate of Scientific Games – SG Gaming – has rolled out a total of 800 self-service betting terminals (SSBTs) especially for William Hill. The launch comes as part of a larger machines' release over the retail estate of the British gambling operator.
The Chief Executive Officer of SG Gaming Phil Horne confirmed of the launch and described as a significant step for the company's business. He added that the roll-out was completed seamlessly at this stage thanks to the vast experience of the company's engineering team and the flexibility of delivery and installation.
Mr. Horne explained that it had been a great pleasure for SG Gaming to work in collaboration with William Hill. He also added that the partnership emphasized on the advantages of self-service betting terminals and more specifically, the ones developed by SG Gaming.
The self-service betting machines has been released as part of a deal inked between William Hill and SG Gaming. Under the terms of the agreement, the UK subsidiary of Scientific Games has become the hardware and service partner of the British gambling operator. As such, SG Gaming has been obliged to develop the above-mentioned terminals as they were intended to be placed in the licensed betting offices of William Hill on the territory of the UK.
But that is not all. The two companies have also agreed for a further 1,200 self-service betting terminals to be distributed over the upcoming months. Moreover, the staff of William Hill is to be offered special support and training by SG Gaming.
The Director of Retail Operations in the UK of William Hill Nicola Frampton commented on the agreement and revealed that she had been very impressed by the great efficiency and speed of the roll-out carried out by SG Gaming. She said that the self-service betting terminals were considered as an integral part of William Hill's omni-channel strategy, According to Mrs. Frampton, adding the SSBTs to the company's retail offering would provide the brand's customers with the chance to take advantage of the company's innovations.
The UK Retail Operations Director also shared that the main reason for making such a decision for such a collaboration with the UK subsidiary of Scientific Games had been its "strong operational infrastructure", in which William Hill had been absolutely sure, especially after the release of the 800 self-service betting terminals.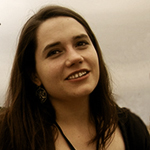 Olivia Cole has worked as a journalist for several years now. Over the last couple of years she has been engaged in writing about a number of industries and has developed an interest for the gambling market in the UK.