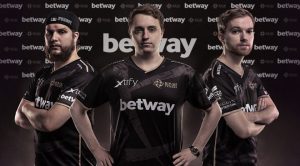 The global online gambling company Betway Group has signed a record sponsorship agreement with Ninjas in Pyjamas. The deal is considered a milestone for both parties and will see the Ninjas backed by a new headline sponsor. The price of the agreement was not specifically revealed, but it became clear that the deal was a six-figure one.
The Director of Marketing and Operations at Betway Anthony Werkman commented on the deal and shared that the UK-based sports betting operator had been very glad with the agreement, especially considering the fact that the company was the first one to release a bespoke sports betting microsite in 2015. He also admitted that since then, the operator had made large investments as part of its strategy to expand its presence.
Mr. Werkman also explained that the British company had always been focused on providing its customers with high-quality services, so Betways had been looking for partners who shared the same point of view, values and ideals.
Ninjas in Pyjamas is an eSport organisation based in Sweden. It was established in 2000 and is known primarily for the team's participation in Counter-Strike tournaments. Currently, the organisation is famous as one of the most popular professional eSports brands on a global scale.
Under the terms of the deal, Betway brand is to appear on the jerseys of Ninjas in Pyjamas. The UK-based eSports bookmaker's brand will also be present at the gaming house of NiP. Not only are exclusive content usage rights included in the deal, but the agreement also includes a full player access.
Thanks to the collaboration between the two parties, the fans of the Ninjas in Pyjamas will be given the chance to reach the members of the team. They will also be provided with access to the famous gaming house, as well as to various interviews with the team members and coach.
The Chief Executive Officer of Ninjas in Pyjamas Hicham Chahine commented on the sponsorship agreement with Betway, saying that everyone at the organisation were impatient to start working in a closer collaboration with Betway, which is currently among the leading companies in the sports betting business. He also shared that the partnership between the two companies would most likely allow NiP to build a strong legacy for their fans and excellent experience, too.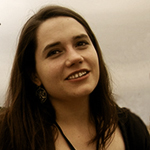 Olivia Cole has worked as a journalist for several years now. Over the last couple of years she has been engaged in writing about a number of industries and has developed an interest for the gambling market in the UK.