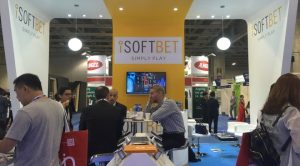 After GVC Holdings has recently revealed its intentions to bolster its presence on regulated markets and focus on consolidating its positions there, the company has now joined forces with the UK-based premium online and mobile gaming and casino software provider iSoftBet. So, iSoftBet, which is currently among the major companies in the industry has now inked a multi-year agreement with GVC.
The Head of Business Development department of iSoftBet Michael Probert commented on the deal, saying that the entire team of the casino software provider was pleased by the fact that they entered a partnership agreement with GVC. He revealed that iSoftBet was particularly satisfied with the fact that its original gaming content will be integrated into GVC Holdings' platform.
In Mr. Probert's opinion, that partnership would help iSoftBet also consolidate its presence in various regulated markets. He reminded that the company has a regulatory apprval by the competent authorities on the territory of the UK, Portugal, Belgium and Romania.
Under the terms of the the latest deal between the two companies, more than 40 HTML5 and Flash-based virtual slots machines that are included in iSoftBet's products offerings will be supplied to the gaming selection of GVC Holdings to be provided to its customers later in 2016. The massive selection of iSoftBet game titles are planned to be offered at all of GVC Holdings' brands, including bwin, partycasino, Sportingbet and CasinoClub.
In addition, customers in a number of regulated markets, including Italy and Spain will be able to reach the product offerings supplied by iSoftBet. In the light of GVC's most recent announcement that the company plans to expand in further regulated markets in order to expand its reach, the portfolio boost it is to get as a result of the iSoftBet deal is considered as beneficial.
What is more, thanks to the partnership between the two British companies, the customers of GVC Holdings will be provided with the chance to get access to a massive range of high-quality content named after some of the most popular TV and film offerings, including Platoon, 24 and Rambo. In addition, players will be able to try some in-house developed games which are considered as classics in the iSoftBet's offerings such as Mega Boy, Neon Reels and Skulls of Legend.
The Chief Product Officer of GVC Holdings Liron Snir described the content partnership agreement between the two companies as a step of paramount importance for GVC, as it came at a moment when the UK-based company was focused on strengthening its positions in the international regulated markets.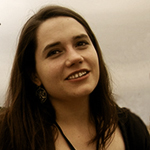 Olivia Cole has worked as a journalist for several years now. Over the last couple of years she has been engaged in writing about a number of industries and has developed an interest for the gambling market in the UK.