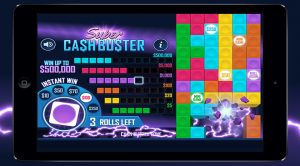 The London-based company Instant Win Gaming (IWG) has revealed that it has joined forces with Michigan Lottery in a partnership agreement. The British company which is currently known as one of the leading suppliers of web-based, instant win games on a global scale, has entered into collaboration with the Michigam Lottery for the first Remote Game Server (RGS) to be integrated onto a US-based lottery.
The Chief Executive Officer of Instant Win Gaming Rhydian Fisher commented on the agreement, explaining that the entire team of the British company was very happy with the chance to be the first who finalise the integration of Remote Game Server onto a US lottery. Mr. Fisher also revealed that the UK-based supplier had worked in collaboration with Michgan Lottery for a while, which had proved their loyalty and excellent partnership qualities.
According to IWG's CEO, the deal between the two companies would offer an extensive range of unique and qualitative content for all lottery players based in the US. He shared that currently, the customers' demand in the region had considerably increased, especially in the sphere of instant win content in addition to the traditional lottery products that were offered. As Mr. Fisher explained, this was exactly why the team of IWG was so happy about the deal, as such an agreement would provide them with the chance to deliver instant win lottery games of excellent qualities to their customers in the US.
The agreement between the two parties is expected to be beneficial as it is to help lotteries located in the US complement their already existing products thanks to a large amount of new and innovative content solutions.
As mentioned above, the UK-based supplier is known as a reputable service provider, which supplies lotteries with high-quality content. The company has more than a decade of professional experience and to date has over 300 instant win games for both desktop and mobile devices. The company also provides strategic and marketing support services to its customers. In addition, IWG is also considered as a company that could succeed in offering excellent-quality content in a number of regulated jurisdictions from an RGS network, including the regions of Europe, North America and Canada.
The deal was confirmed by the Director of Digital Products Operations of the Michigan Lottery Jason Lisiecki, who shared that everyone at the company was very happy with the newly-agreed partnership. According to him, such an agreement would be beneficial for Michigan Lottery, as they would be able to quickly access the entire product range of lottery games currently provided by IWG.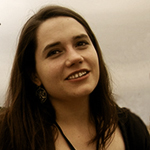 Olivia Cole has worked as a journalist for several years now. Over the last couple of years she has been engaged in writing about a number of industries and has developed an interest for the gambling market in the UK.