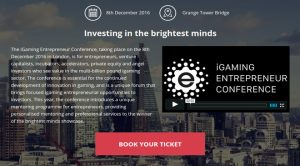 The gambling industry event organiser iGaming Busines (iGB) has officially revealed both the format and schedule of its "iGaming Entrepreneur Conference" which is to take place for a second time. The Conference will be hosted at London's Grange Tower Bridge Hotel and will kick off on December 8th.
The iGaming Entrepreneur Conference that is to take place at the beginning of December is especially organised for entrepreneurs, private equity, accelerators, incubators, venture capitalists and angel investors. It is aimed at demonstrating the value and advantages of the online gaming sector which is currently estimated to billions of pounds. The company sees the Conference as an essential part of the continued development of gaming innovations. The event is also unique, as it helps investors get a great variety of opportunities directly from entrepreneurs.
This is the second year the Conference is to take place. This time, a unique mentoring programme for entrepreneurs which will offer them customised mentoring and professional services, is to be introduced at the conference.
iGaming Business also announced the event's agenda, which consists of several sessions dedicated to entrepreneurs and investors. The first event is to take place at 9:30 AM and involves the introduction to the Conference and all of its sessions and networking events. The special mentoring programme mentioned above will also be presented there.
The second event, called "Pitch Perfect" is to kick off at 9:40. It is focused on providing an investor presentation that is aimed at helping entrepreneurs get to know their investors' needs better and offer them ideas to attract more investors. "The Lean Startup" comes next in the schedule, focused on products, small bets, pivot points, customer validation, etc. It is planned to start at 10:20.
After the morning network break, a couple of other events are to follow – the "Case Study: Entrepreneurial Success" is to start at 11:20, followed by "Collaboration: Another Option" at 12:05. Then, a business lunch is to be held in the networking area, giving the delegates to communicate and get to know each other.
The special "Investor Panel" is to kick off at 13:35, with iGaming Business making sure that delegates are provided with the most current information and trends in the business directly from people with years of experience and millions invested in the sector. It is to be followed by the "Brightest Minds Showcase" at 14:15, which is to be focused on investors again. The event will present various projects and a dialogue involving questions and answers between the mentor's panel and the investors in the audience.
The afternoon networking break will last from 15:15 to 15:45, when another "Brightest Minds Showcase" will start. An hour later, the winners of the Brightest Minds Showcase are to be officially announced. The iGaming Entrepreneur Conference will be ended with a cocktail hour.
iGaming Business has been working in the online gaming industry for more than a decade now. It specialises in publishing high-level information to the entire iGaming industry and its customers through magazines, websites and special report. It also organises various events, involving thousands of affiliates, gambling operators and vendors.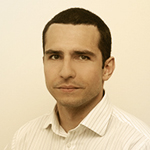 Daniel Williams has started his writing career as a freelance author at a local paper media. After working there for a couple of years and writing on various topics, he found his interest for the gambling industry.