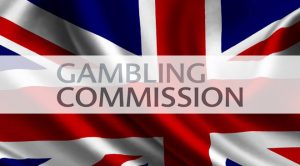 The UK Gambling Commission (UKGC) published its new Young People and Gambling Report to warn both parents and legal guardians that a recent survey has shown that the number of children who gamble on the territories of England and Wales on a weekly basis has reached 450,000.
The Executive Director of the UK Gambling Commission Tim Miller commented on the regulatory body's latest report, saying that the society was often reminded about the risks related to smoking, drinking and drug taking, especially when it comes to children. However, he emphasized on the fact that the likelihood of children getting engaged with gambling was twice as big as the likelihood of them getting involved in any of the aforementioned activities.
According to the latest report of the UKGC, around 9,000 of these children are likely to have problem gambling behaviour.
The Great Britain's gambling regulatory authority reported that the overall rate of gambling activities among children from 11 to 15 years amounts to around 16%. In comparison, the children at the same age who have smoked amounts to 5%, while the 11-15 year olds who have drunk alcohol over the last week amount to 5%. In addition, 6% of the children have taken drugs over the last month.
An interesting trend is that the rate of gambling involvement among children from 11 to 15 years has remained relatively unchanged over time. Smoking, drinking and drugs taking rates, on the other hand, marked a decline.
The Commission also revealed that there are 0.4% of the children between 12 and 15 years who have been classified as problem gamblers. The figure is similar as the one reported a year ago. Also, a total of 75% of the children between 11 and 15 years who have taken part in the study have seen gambling advertisements on TV, while 63% have become acquainted with gambling activities through advertisements on social media websites.
The study also shows that fruit machines and National Lottery scratchcards remain as the most popular form of gambling.
UKGC's Executive Director also reassured parents that the regulatory authority's rules were aimed at forcing the gambling businesses to take all the necessary measures to prevent and reduce underage gambling. Mr. Miller said that the Commission took firm measures against companies that did not protect young people properly. He also encouraged parents to speak to their children about the risks related to gambling, although there are some gambling activities in which youngsters are currently legally permitted to take part in.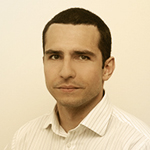 Daniel Williams has started his writing career as a freelance author at a local paper media. After working there for a couple of years and writing on various topics, he found his interest for the gambling industry.