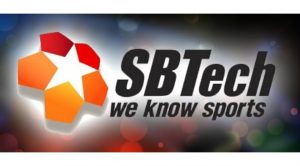 The leading provider of qualitative interactive sports-betting services and solutions SBTech revealed that it has reached a partnership agreement with the global casino and sports betting operator winmasters.
Under the terms of the deal, SBTech is to provide its full Sports-Betting solution as well as the high-quality iGaming Platform Chameleon 360 to winmasters, which has succeeded in getting a huge market share in the regulated market in Romania. The winmasters brand has also been aimed at consolidating its presence in several other EU regulated markets.
The Chief Executive Officer of SBTech Richard Carter commented on the agreement, saying that everyone at the company's team were very glad with the deal and the fact that they would be supplying winmasters with the gaming services and solutions included in their portfolio. He also added that the team of SBTech had high expectations for the collaboration in the long term, especially considering the fact that winmasters had proved its capabilities and experience in the market.
According to Mr. Carter, the partnership agreement would help SBTech consolidate its positions as the preferred technology partner of operations in regulated markets.
Thanks to the partnership agreement with SBTech, winmasters will also get the opportunity to use their knowledge and experience in order not only to get excellent results, but also be more successful in managing risk, setting various betting limits and applying payouts, personalising marketing approach and promotions, etc.
The newly-signed deal comes at a moment when winmasters had been aimed at making major investments in sponsorship and TV advertising. The company was also focused on the high-quality leading sports book services and in-play offering of SBTech.
The winmasters' Director of Sales and Operations Christos Protopapas confirmed of the deal, saying that the it was a great thing for the company to be joining forces with SBTech. He called the operator a leading provider in the industry and explained that SBTech brand was among the most recognised companies specialising in the sports betting industry on a global scale.
He also explained that the partnership agreement that had been signed between winmasters and SBTech was a strategic partnership for both parties. In addition, he said that the contract was a milestone for winmasters, as it marked a whole new era for the company, providing it with access to a unique gaming portal that would help it not only meet its customers' expectations but also surpass them.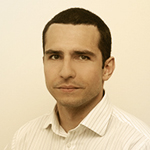 Daniel Williams has started his writing career as a freelance author at a local paper media. After working there for a couple of years and writing on various topics, he found his interest for the gambling industry.