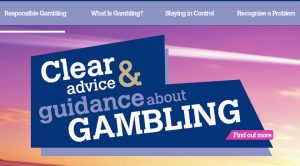 A new research programme has been released by the Responsible Gambling Strategy Board (RGSB) as part of the latter's decision to set out its priorities for a research that is planned to be carried out in the period from April 2017 to March 2019.
Back in April 2016, the Research Commissioning and Governance Procedure was published, and now the RGSB is aimed at creating a research brief of its projects. The new research programme would provide more details on various questions, as well as on the very context of the research and its results.
The Chief Executive Officer of GambleAware Marc Etches revealed that the organisation welcomed the publication of the Research Programme. He shared that the latter was pretty close to the charitable objectives set by GambleAware's strategy and would be very helpful in order for the organisation to clarify its research activity in the upcoming years.
The National Responsible Gambling Strategy for 2016/2017 first published by the RGSB in April 2016 is aimed at improving the Board's understanding of a number of topics related to reducing the harms inflicted by gambling. The RGSB hopes its Research Programme will help it encourage a great number of academics, research agencies and other organisations and individuals to help it deliver its priorities and expand the research field.
A special Research Commissioning and Governance Procedure was published by the RGSB and GambleAware in May 2016 to outline not only their research priorities, but also the commissioning of the research programmes developed in collaboration between the Board, GambleAware and the UK Gambling Commission (UKGC).
The Research Programme is primarily aimed at getting more comprehensive information about the harms related to gambling activities in order to provide the competent authorities with the chance to consider the type and quantum of resources needed to address them. As an independent national charity organisation, GambleAware has already been engaged with the dangers and harms associated with gambling. The UK Gambling Commission has also been working in reducing the number of people affected by problem gambling behaviour, as well as with long-term protection of youngsters and more vulnerable people.
Within the aforementioned collaboration, the RGSB is to bear the responsibility for establishing and maintaining the newly-released research programme. On the other hand, GambleAware will be engaged with the development and maintenance of the programme-based commissioning plan. The UK Gambling Commission will also be engaged with assisting the research project.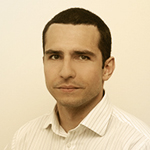 Daniel Williams has started his writing career as a freelance author at a local paper media. After working there for a couple of years and writing on various topics, he found his interest for the gambling industry.