Gambling has grown into a thriving industry in the United Kingdom, as the Gambling Commission's latest market report showed. A total of £13.6 billion was generated in gross gambling yield (GGY) between April 2015 and March 2016. This places the local market among the largest regulated ones in the world.
According to the most recent industry report, online gambling has turned into the dominant segment, accounting for one-third of all proceeds generated during the above-defined period. Yield from online gambling options totalled £4.5 billion.
Although retail gambling may have lost, to a certain degree, its edge to iGaming, this absolutely does not mean that this type of offering is not found attractive by players. Quite the contrary, high street betting shops are still highly preferred gambling facilities and there are no bright and blinding indications that this would change any time soon.
FOBTs' Growing Popularity
There is one particular type of gambling offering that has always been quite popular with gambling customers. B2 gaming machines or fixed odds betting terminals (FOBTs), as they are broadly referred to in media, were introduced to the UK gambling public in the early 2000s and have grown to player favourites very quickly.
However, their popularity among frequenters at brick-and-mortar betting premises has gained this kind of gambling machines a not-so-desirable reputation among regulators, politicians, and champions of the vulnerable ones (or the ones that have fallen or are likely to fall victims to gambling addiction). It was exactly FOBTs' addictiveness that attached to them the highly unpleasant "crack cocaine of gambling" nickname.
Generally speaking, FOBTs offer virtual casino-style games like roulette and slots at gaming terminals installed in high street betting shops. They allow players to bet up to £100 every 20 seconds, and pay out a maximum of £500 in winnings.
GGY from the gaming machines amounted to £1.7 billion during the period reported by the Gambling Commission. And it should also be pointed out that FOBTs have proved to be a thriving product vertical over the past several years, with yield going up from £1.3 billion in 2010 to £1.7 billion in 2015.
However, B2 gaming machines' popularity and increased profitability have turned them into one of the most broadly scolded upon gambling categories among regulators, government officials, and media.
FOBTs Crackdown and Expected Effects
It could be said that more centralized efforts to limit FOBTs' influence over gambling customers started in 2014 when the Machines Game Duty (MGD) was introduced. MGD is a tax gambling operators must pay on gaming machines if prizes on offer are in cash. Owners of B2 gaming machines are required to pay a 25% tax on their devices.
The MGD was not welcomed by gambling companies, quite understandably. A great portion of operators' retail revenue came (and still comes) exactly from FOBTs. As a result, the companies voiced concerns that their profits would be severely hit by the suddenly introduced tax.
Top UK officials have declared a silent (and sometimes not-so-silent) war on B2 gaming machines years ago. But their concerns were not given that much consideration until this year. In October, the UK Department for Culture, Media, and Sport launched a 40-day Call for Evidence period, during which UK-facing gambling operators were to provide certain information about their operations. It was announced that special attention would be paid to FOBTs and the maximum stakes these accept.
According to many, a long-awaited crackdown on the B2 gaming machines will ensue from the ongoing gambling probe. Opponents have long called for a reduction in the maximum stakes accepted to just £2. It is true that there are numerous indications that certain changes will indeed be implemented. However, such a substantial reduction is highly unlikely as it would certainly create bitter controversy within the industry.
Recent reports have pointed out that Ladbrokes Coral may be the operator to be hit the hardest from a potential clampdown on FOBTs. The company currently manages over 3,500 betting shops across the UK, more than any of its rivals. As mentioned above, it is highly dependant on proceeds from its retail business and may have its earnings cut by a quarter, if more serious FOBTs measures are introduced.
Conclusion
Although regulatory changes will hit severely major gambling operators, it is also important to note that strict regulations and measures to protect gambling customers are a must that should not be neglected. It is yet to become known how the Government would react to arguments in favour of and against FOBTs, but it will be good for all concerned parties if the right balance is struck.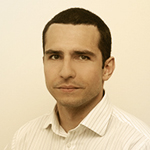 Daniel Williams has started his writing career as a freelance author at a local paper media. After working there for a couple of years and writing on various topics, he found his interest for the gambling industry.