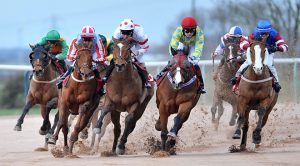 London-based provider of innovative race timing technology Total Performance Data (TPD) has announced that it is to expand its reach in Argentina. The company revealed that it has reached a partnership agreement with the local racecourse Hipódromo Argentino de Palermo.
The Chief Executive Officer of Total Performance Data Will Duff commented on the deal, saying that the company's latest innovation would be provided at the Hipódromo Argentino de Palermo. According to him, the way people interact with horseracing could be changed by the new technology and data used by TPD, which in Mr. Duff's opinion would help Argentina make a major step in its progress.
TPD's boss explained that it was his company's mission to bring the most recent and innovative trends to racing by offering new content to enrich the customers' experience.
Under the terms of the deal, the UK supplier is to provide some of its products for the first time to the Argentinian racecourse. The market-leading race timing technology of TPD is planned to go live at the Buenos Aires racecourse, which hosts about 120 fixtures on an annual basis, in the middle of 2017.
Thanks to the agreement, Total Performance Data is to provide the Argentinian racecourse with a variety of data, including energy distribution, race pace, sectional times and mid-race positioning. Of course, the latest GPS/GNSS technology is to be used, which means that the content can be streamed to on-course and off-course customers. This is the first time when data of such quality is to be offered at any racecourse on the territory of the country.
This is not the first agreement of such type for the Total Performance Data. The London-based company has already reached similar agreements with a variety of racecourses on the territory of the UK, including the 16 racecourses of the Arena Racing Company. Currently, the supplier provides more than 40% of the races in its domestic market with its in-running odds generation data. TPD has also revealed that it is having negotiations with several racecourses on a global scale.
The President of the Racing Commission at the Hipódromo Argentino de Palermo – Antonio Bullrich – confirmed of the deal. He explained that the collaboration deal with the UK-based race timing technology supplier came after the racecourse had long been searching for a suitable technology provider that could offer it the type of tracking and data needed.
Mr. Bullrich described the product offered by TPD as quick and easy to install. On the other hand, he shared his opinion that the additional data would add more value to the races featured by the Hipódromo Argentino de Palermo, which would undoubtedly result in improving the customers' experience.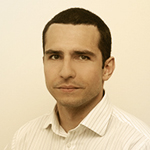 Daniel Williams has started his writing career as a freelance author at a local paper media. After working there for a couple of years and writing on various topics, he found his interest for the gambling industry.