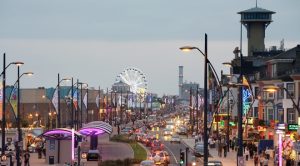 Today is the day when the newly-announced plans for wasteland redevelopment in Great Yarmouth will become available for the public. Albert Jones has proposed a leisure complex to be built on wasteland next to his Pleasure Beach complex on South Denes. The new leisure centre is to be called The Edge and would include a casino, hotel, restaurant, bars, cinema and a bowling area.
This is not the first time when such a plan is unveiled. A decade ago, there was a similar scheme for the region of South Denes, but now the citizens have also been invited to view the revised version of the project and express their opinions on the matter.
The previous project for the leisure and entertainment complex was released in 2007. It assessed the casino leisure centre to £35 million, with the investment including a casino, 180-room hotel, restaurant and bars, 10-screen cinema and bowling area featuring 22 lanes. The casino is planned to be operated by the leading casino brand Aspers.
One of the development consultants who took part in bringing the previous scheme forward – Karen Hawers – would be part of the experts who are to discuss the leisure centre plans with the public.
Albert Jones, who owns the Pleasure Beach entertainment resort is now looking for all the support he can get, as he has revealed that he was approaching an application for the project. He also said that it was not an easy thing to find some partners to back the project, but admitted that a lot of work had been done on the scheme. There have been some negotiations on the matter, which were closed with a number of confidential agreements reached.
Mr. Jones was the one who has announced that everyone who was interested in the new casino and hotel leisure centre would have to wait until the information is officially released on Monday.
According to some media reports, the right to build the multi-million leisure and entertainment venue on the wasteland of Great Yarmouth was won by the local firm Pleasure and Leisure Corporation. The Aspers-branded casino that is to be built at the place is expected to be established as a joint venture between Crown Resorts Limited and a British entrepreneur.
Mr. Jones also determined the first phase of the project as a commercially realistic. That stage will be laid out through a number of information and image campaigns. The Pleasure Beach's owner also issued a special statement to thank everyone who backed the project and called for the residents of Great Yarmouth to take part in the discussions, by asking questions, if any, and submitting comments.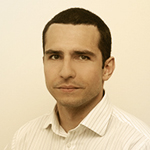 Daniel Williams has started his writing career as a freelance author at a local paper media. After working there for a couple of years and writing on various topics, he found his interest for the gambling industry.