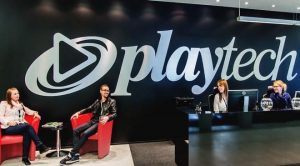 The leading gaming content and software developer Playtech announced its has reached a partnership agreement with Featurespace. As the Isle of Man-based gaming software, systems and services provider revealed, the deal comes as an important strategic step for the company, which is to join forces with Featurespace, specialising in the risk management software and fraud prevention activities.
The Chief Operating Officer of Playtech Shimon Akad commented on the partnership agreement, praising the software developer for its great experience in fraud prevention and risk management in terms of gaming software and services offered to their customers. He explained that the company was very glad that it would join forces with Featurespace, and especially with the fact that it would offer its customers the chance to reach extra fraud prevention solutions.
According to Mr. Akad, the partnership agreement with Featurespace would further strengthen the developer's devotion to all its customers, providing them with the best and safest gaming experience in the global industry.
Under the terms of the partnership agreement, the ARIC technology solutions of Featurespace are to be integrated into the player management system of the Isle of Man-based gaming software's platform. This is expected to provide Playtech with fraud and risk management tools of the best quality.
The ARIC-branded technology constructed by Featurespace is a real-time software solutions platform that is aimed at detecting risk management and fraud anomalies in the individual player's behaviour. After it is implemented within the platform of Playtech, it will allow the gaming software developer's customers to track and detect the unusual activity in their player base, if any. This, on the other hand, is expected to help them increase their revenue and further reduce and minimise losses generated in result to frauds.
The collaboration deal came as a proof of Playtech's commitment to providing its customers with the best protection and helping them better manage fraud and risk in order to provide players on a global scale with the best gaming products possible.
The Chief Executive Officer of Featurespace Martina King also commented on the deal, saying that everyone at the fraud prevention industry leader were very proud to be working with Playtech. Ms. King explained that the companies shared a commitment of providing the global gaming sector with innovative solutions. According to her, the partnership between the two companies would be beneficial in terms of enabling real-time access to better protection for all customers of Playtech.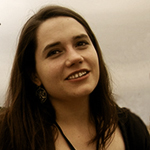 Olivia Cole has worked as a journalist for several years now. Over the last couple of years she has been engaged in writing about a number of industries and has developed an interest for the gambling market in the UK.