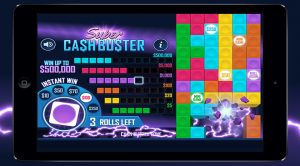 The leading supplier of online, instant win games IWG (Instant Win Gaming) revealed in has joined forces with Gibraltar-based Nektan in a content partnership agreement which would provide it with the opportunity to expand its market reach.
The Chief Executive Officer of IWG Rhydian Fisher shared that the company's instant win games were becoming more and more popular across the international online gaming industry. According to him, the deal with Nektan also came as a proof of the fact the brand's offerings became more attractive to customers worldwide. Mr. Fisher also revealed that IWG had a number of key integrations scheduled for the upcoming weeks.
The boss of IWG added that this type of content has been very successful when it came to the lotteries. According to him, the instant win games had become a desired addition to every e-gaming operator thanks to the increasing popularity of mobile gaming solutions.
Under the terms of the agreement, the entire games suite of IWG is to go live with Nektan via its RGS. The deal would not only result in expanding IWG's reach but would also provide Nektan with the chance to offer its customers and partners instant win games for the first time.
This is the third RGS integration carried out by the IWG over the last few months. The company has previously entered into a collaboration agreement with the Michigan Lottery on the territory of the US. The company has been specialising in providing lotteries with online instant win services for more than 15 years and currently has over 250 qualitative and innovative instant win games in its portfolio.
At present times, IWG is focused on providing commercial brands and platforms that are part of the online gaming industry with its gaming solutions and services. It has also been working in collaboration with the UK lottery for more than decade and a half now, and has its full portfolio available in lotteries in Europe, the US and Canada.
The Chief Executive Officer of Nektan Leigh Nissim confirmed of the partnership agreement and explained that the brand was constantly aimed at making its portfolio better in order to make sure its customers got the best Casino Network experience. He added that the games provided by IWG were not only entertaining but were also a great option for mobile players who preferred playing with smaller bankrolls.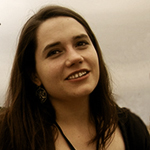 Olivia Cole has worked as a journalist for several years now. Over the last couple of years she has been engaged in writing about a number of industries and has developed an interest for the gambling market in the UK.