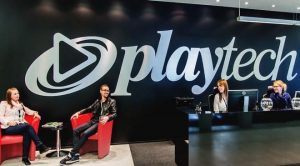 The leading provider of omni-channel sports betting technology Playtech BGT Sports (PBS) has revealed that its self-service betting terminals (SSBTs) have had a real record-breaking performance during the Cheltenham Festival.
The managing director of PBS for the UK, Ireland, Australia and Asia John Pettit commented on the performance of the sports division, describing the figures which the unit accounted for over the Cheltenham Festival as very positive. He also explained that the figures were due to the massive horse racing turnover which was complemented by margins that were normally associated with football betting on the self-service betting terminals.
Mr. Pettit added that the the PBS remained focused on providing retail operations of excellent quality. According to him, the fact that SSBTs had been becoming more popular among the racing customers was very encouraging.
According to the company, the turnover generated by its BGT Sports division increased substantially in comparison to the weeks that preceded the Cheltenham Festival. The great performance of Playtech's unit is considered to be resulting from the large number of customers who took advantage of the new features provided, including the Lucky Bet Concessions and the Best Odds Guaranteed.
This is the first Cheltenham Festival since the official release of Racing Post product of PBS. The Racin Post offers a full product line of integrated content, which has been especially preferred by customers who played with low to middle stakes.
As revealed by Playtech BGT Sports, the company saw betting over the Festival increase, with share of bets on multiples growing considerably. According to the division's team, the performance of the unit over the Cheltenham Festival was particularly strong, offering higher limits but at the same time keeping the margin.
The Cheltenham Festival really encouraged the company's sports division to turn its eyes to consolidating the brand's offering, with a number of extra features planned to be added to the market-leading self-service betting terminals of PBS in the near future. What is more, Playtech BGT Sports revealed that further improvement of the Best Odds Guaranteed bonus and happy hour configurations are to be made in order to provide the division's customers with a great variety of features and special offers that could be a worthy competition to the offers at over-the-counter shops.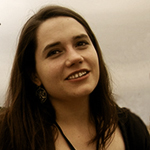 Olivia Cole has worked as a journalist for several years now. Over the last couple of years she has been engaged in writing about a number of industries and has developed an interest for the gambling market in the UK.