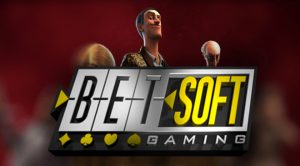 The online gaming software developer Betsoft Gaming revealed that it has signed a partnership agreement with the Italian platform Pixelo. Betsoft Gaming, which is known as a leading 3D online games supplier has been looking to expand its reach in order to get to more customers internationally.
The Malta-based Betsoft Gaming is also known for its innovative approach in online gaming solutions, especially when it comes to true 3D cinematic gaming. Currently, it features more than 180 high-quality games, including its emblematic Slot3 series.
The Sales and Account Manager of Betsoft Julian Camilleri expressed his satisfaction with the fact that the two companies have joined forces in a such a collaboration, saying he personally was very proud to partner a company like Pixelo. What is more, Mr. Camilleri also described the deal as a significant part of the strategy of Betsoft to set foot in the regulated gambling market of Italy. This will provide it with the chance to reach more new customers and expand its offering in the Italian market, boosting its market reach and influence.
According to the information included in the press release published on the Betsoft Gaming official website, the games of the brand became available for the customers of Pixelo on March 27th. The first licensee which Betsoft's games are to go live with is Poker&Bet. Apart from the integration of the Betsoft premium online gaming content, the overall selection of games available for both desktop and mobile users will be further extended and new additions will be made.
As revealed by Betsoft Gaming, the content will be provided online on the website www.overplus.it.
The Sales Director of Pixelo Christina Ferrario confirmed of the partnership agreement. Ms. Ferrario described Pixelo as a young but quickly growing company which was seeking to expand. According to her, the new games launch would be greatly beneficial for Pixelo, as it would provide it with the chance to approach its growth target related to online platforms.
Ms. Ferrario also revealed that Pixelo was seeking to consolidate its positions as a leader in its home market, which basically meant that the collaboration with Betsoft Gaming could have a positive impact on the Italian platform performance.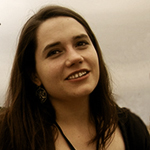 Olivia Cole has worked as a journalist for several years now. Over the last couple of years she has been engaged in writing about a number of industries and has developed an interest for the gambling market in the UK.