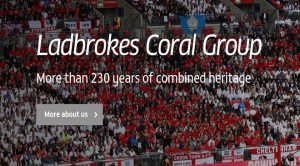 Today, the betting and gambling giant Ladbrokes Coral Group officially presented its final results for the year ended on December 31st, 2016. The company shared that the results published as part of its latest full-year financial report were in line with the range projected in the Group's trading statement published on January 18th, 2017.
The reported results for the full 2016 represent the figures generated from the continuing operations of Ladbrokes in the first ten months of the year, until October 31st, 2016 plus the results from the two months of operation of Ladbrokes Coral Group to December 31st, 2016.
The Chief Executive Officer of the British gambling conglomerate Jim Mullen commented on the company's performance over the twelve-month period, saying that it was a very successful start for Ladbrokes Coral Group after the two key brands had joined forces a few months ago. According to Mr. Mullen, both companies had entered the November merger with a good momentum, which resulted in the delivery of a strong full-year performance.
According to the information revealed in the company's financial report, the proforma group revenue of the Ladbrokes Coral Group increased by 11% from £2,116.2 million in 2015 to £2,351.9 million over the last fiscal year ended on December 31st, 2016.
There was also an increase in the group EBITDA (earnings before interest, taxes, depreciation and amortisation), with the latter rising by 14% from £332.9 million to £380.7 million.
The biggest increase was marked by Ladbrokes Coral in its group operating profit, which amounted to £264.3 million. This result represented an increase of 22% from the previous-year period, when the result amounted to £216.8 million. The company revealed that the operating profit generated by its Digital operations rose by 125%, while the European retail operations accounted for a mind-blowing 219% increase.
When it comes to the future, the Ladbrokes Coral boss Jim Mullen revealed that the gambling and betting giant's management team was aimed at making sure that the company would deliver its full potential by using the advantages of the Ladbrokes and Coral brands.
Mr. Mullen revealed that the company was focused on building the best possible multi-channel experience for the customers of all its brands. The gambling conglomerate is also aimed at using its advantage to improve its already existing product line to ensure the best experience for its customers, and also reach further growth and use its resources in order to develop new products.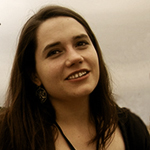 Olivia Cole has worked as a journalist for several years now. Over the last couple of years she has been engaged in writing about a number of industries and has developed an interest for the gambling market in the UK.