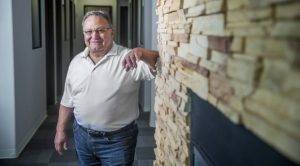 Mr. Victor Salerno is one of the gaming industry veterans in Nevada, with years of professional experience in the race and sports book business. Casino Guardian contacted Mr. Salerno and asked him to share his opinion about some of the hottest trends in the Daily Fantasy Sports, race and sports betting industry.
How did the market change over the last few years; what are the current trends in the industry and is there a bright future for Daily Fantasy Sports in the US – these are some of the questions Mr. Salerno shared his opinion about and whose answers you will find below.
First things first. Will you introduce yourself, please?
My name is Victor Salerno and I am a 40-year veteran of the race and sports book industry in the state of Nevada. I was the Chairman of the Board and Chief Executive Officer of American Wagering, Inc., until the company was sold to William Hill in July 2012. American Wagering, Inc. operated over sixty Leroy's Horse and Sports Place branded sports book operations in Nevada, in addition to Computerized Bookmaking Systems, which provided a computerized wagering and accounting systems to most of the casinos in Nevada. Upon the sale of American Wagering, I became Chairman of the Board of William Hill US until February 2016.
I currently serve as President of USFantasy Sports. Launched in June of 2016, USFantasy Sports is the exclusive provider of state regulated Daily Fantasy Sports (DFS) contests in Nevada and Colorado. USFantasy Sports is a skill-based daily fantasy wagering platform that combines elements of regulated pari-mutuel system with traditional DFS contests, which creates a fair, easy and transparent environment for all contestants. Just like in traditional salary cap DFS, players score points based on their performance in a live game and participants can enter contests for athletes to Win, Place or Show among other multi-selection contests.
I have been instrumental is initiating projects that grew Nevada sports wagering to its current success and popularity, including: first widely distributed computerized book making systems (CBS), first sports bookmaking network hub operation in Nevada (Leroy's), and recently expanded the sports wagering business with the launch of the very successful Leroy's mobile sports wagering app. My companies also pioneered the development and use of self-service race & sports kiosks.
I have served as President of the Nevada Association of Race and Sports Operators, and as a member of the Nevada Pari-Mutuel Association's Rates Committee.
The American Gaming Association inducted me into their exclusive Gaming Hall of Fame in 2015.
Mr. Salerno, you have vast professional experience in local race and sports book industry. How did the market, the companies and the players change over the years?
The industry has changed in significant ways with:
· The advent of mobile wagering, which now accounts for approximately 50% of all sports betting.
· The availability of big data and detailed analytics on players, team and performance.
· The ability to instantly monitor competitive betting lines at over a dozen competitive sports books, including off-shore wagering companies.
· The emergence of corporate race and sports book operations which have a hub office that monitors and adjusts the betting lines available at all of their corporate casinos.
How about the industry trends?
· The industry will continue its growth in mobile wagering. Big opulent casino sports books will diminish in size and quantity.
· There is an expectation that sports wagering will become legal in several US states within the next three years.
· Pari-mutuel sports betting will grow and flourish in the next few years.
· eSports will continue its meteoric rise in popularity and eventually become something that has mass public betting potential.
Daily Fantasy Sports (DFS) have become one of the hottest topics in a number of US states over the past few years, as far as legislation is concerned. How do you think, why is that trend becoming more popular by the day?
There is a significant skill element to DFS and the Millennials like to play. There is an increasing amount of people interested in sports statistics and analytics. This is completely correlated to popularity of personal computing. There is a tremendous amount of data at a player's fingertips.
It allows a new type of fandom where people are not limited to organized teams in a professional league. They now have the ability to follow individual athletes and also customized teams that they handpick.
Is the Daily Fantasy Sports expansion a necessary step for the overall expansion of the market?
Some form of DFS needs to be added to traditional sports wagering. It's a logical expansion of the betting menu. There is no reason for sports and DFS to be considered separate products.
Recent surveys say that more people are interested in Daily Fantasy Sports, but operators still need to retain them. How is that possible?
DFS events need to be properly structured so that the Sharps do not always win over the Squares. This is a huge problem. In our model with USFantasy Sports, the problem of Sharks vs Minnows is mitigated by the transparency of the pari-mutuel betting system.
A number of states have faced DFS bills over the current legislature session. Do you think some of them will succeed in passing the bills? Which ones?
It is very hard to tell. If states legislate DFS to only allow the model currently used by Draft Kings and Fan Duel, there will not be great success. Their model has a lot of inequities that disincentivizes the smaller and relatively inexperienced players.
Are local jurisdictions ready to face the change that is to be brought by the implementation of DFS?
We have enjoyed great success in speaking to some local jurisdictions. Many of them want DFS, but are confused as to how implement it.
Your company is aggressively working to expand its reach in other gaming jurisdictions. What would that bring you, except for adding new players to your user field?
We are a company in both the DFS and sports wagering businesses. Expansion into new gaming jurisdictions would bring us tremendous new revenues and great success. Our model is based on business volume or "handle." We make money as a percentage of all money wagered.
One last question. In your opinion, what is the future of DFS in Nevada and the US?
DFS will continue to grow in Nevada and Colorado with the USFantasy platform. We are prepared to launch it as a mobile platform in July. As we expand across the US, we will launch it as primarily a mobile product. We believe that the salary cap fantasy contest structure is unsustainable.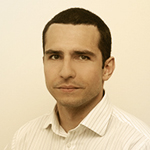 Daniel Williams has started his writing career as a freelance author at a local paper media. After working there for a couple of years and writing on various topics, he found his interest for the gambling industry.