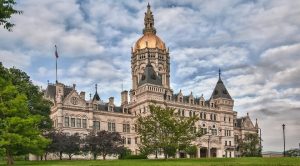 The US Department of the Interior once again confirmed its 2016 guidance that the revenue-sharing agreement between Connecticut and the local Indian tribes will not be endangered in any way in case that another casino is opened in the state. The Department's position on the matter was reaffirmed in a special letter to the Chairmen of the Mohegan and Mashantucket Pequot tribes.
Official position and explanation of the matter has been sought by the two federally recognised tribes in regards to concerns that a new commercial casino development permit would strip the state of over $260 million in revenue-sharing.
The acting deputy secretary of the US Department of the Interior, James E. Cason, explained that the confirmation of last year's guidance was faxed in a latter to Kevin Brown, Mohegan Tribal Nation's Chairman. However, he explained that the latter does not come as an official approval of a new commercial casino in Connecticut and has no legal bond. Still, it points out that the Bureau of Indian Affairs which is included in the US Department of Interior, as well as the Department as a whole, have respected the already existing compacts between Indian tribes and states.
This basically means that Cason's letter does not come as preliminary approval of the new casino project due to the fact that the casino expansion proposal has not been officially submitted to the Department of Interior. However, the legislature's decision to support the tribes is necessary for an official proposal to be made.
MMCT, a joint venture of the two Indian tribes, has been seeking an official permit to its East Windsor casino project that is set to compete with a Springfield-based MGM gambling resort, which is currently still under construction.
However, the East Windsor casino project faced one major hurdle on its way to get the necessary approval. Attorney General George Jepsen has raised concerns that a new commercial casino in Connecticut could have a negative impact on the deal between the state and the tribes, enabling the latter with exclusive rights to casino gambling in Connecticut in return to sharing 25% of their gross slots revenues with the state.
Two of the largest casinos in the country – Foxwoods Resorts and Mohegan Sun – have been operated separately by the Mashantucket Pequot and Mohegan tribal nations for more than twenty years now. As mentioned above, the state of Connecticut receives 25% of the slot machine revenue accumulated by the tribes under the current agreement.
The tribes, on the other hand, saw the latter as support for their casino expansion project. If a satellite casino in East Windsor is established, it would affect the future results of the MGM Resort International Springfield casino and entertainment complex estimated to $950 million.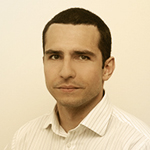 Daniel Williams has started his writing career as a freelance author at a local paper media. After working there for a couple of years and writing on various topics, he found his interest for the gambling industry.