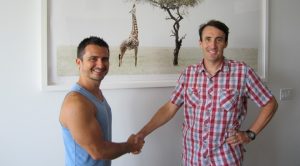 The constantly growing casino affiliate market has turned out to be a great business environment for both already existing and new affiliate networks, offering them various business opportunities.
Today, Casino Guardian is to introduce you to Joshua Chan, the founder of Latest Casino Bonuses which is one of the leading affiliate website networks in the gambling industry up to date.
Mr. Chan, what are the milestones in your professional experience to date?
With the new design of Latest Casino Bonuses we put together an 'about us' page that basically goes through the milestones of myself and the company in a handy timeline, from starting out as a Flash developer in 2000 to just purchasing the huge resource of keytocasino.com last month.
Currently, you own one of the largest affiliate website networks in the iGaming affiliate market. Let's start at the beginning. How did the idea for creating such a network emerge?
It would be hard to pinpoint the exact moment when we thought to create a network of sites, but early on when Latest Casino Bonuses started to do well in 2007, I partnered with a friend and we created casinolistings.com.
And then in 2009, we made the decision to split LCB into 4 sites, casino, poker, bingo and sports. We have grown at a steady pace since then and purchased more sites as opportunities arose.
How did you find out about the great potential of the online gaming affiliate market?
I initially worked for a startup creating online marketing surveys and they paid a few dollars to acquire new members, so I considered creating a site to attract new members and make a few extra dollars.
In my research of that idea, I stumbled across an affiliate aggregator showing the CPA's they paid for different companies and industries; gambling seemed like a lucrative one and a topic of interest to me so my original idea morphed into LCB.
What are the main factors for the rapid growth that has recently been seen by the gaming affiliate market?
I don't think the market has seen rapid growth but the purchase of sites by affiliate networks certainly has. I attribute this consolidation to the nature of how you value a public company which has a much higher multiple than previously purchased gambling affiliate websites.
So since many of these large affiliate networks are public companies, they are happy to pay more than has previously been offered.
As an owner of a successful casino affiliate website network, what would be your advice to the new players in the market?
It is not as easy as it looks and it also is much more competitive than it was, so be prepared to put in hard work without returns for a few years. If you can do that and your site brings value to the viewer, then you should be able to make a sustainable, profitable business.
How about competition? Is competition frightening within such a fast-growing market or is the industry is big enough for everyone?
I enjoy the competition, it is really what drives me to innovate and create, but I must say I have surrounded myself with clever and capable people which does help our network keep ahead of the pack.
The industry is still a young one and is changing rapidly, and will always have room for new ideas and people especially since it is technology based.
For a few years now you have been looking to expand your affiliate network by a series of acquisitions. How did the addition of WizardOfOdds and GamesAndCasino in 2014 influence the network?
WizardOfOdds.com was always on the radar since it's content is the gold standard in the industry and with its purchase, we also added its content creator Mike 'aka the Wizard' to our network!
GamesAndCasino.com was a mess of 10 or so WordPress sites and thousands of flat html pages, this purchased was more than we bargained for but it has proven to be a great success.
After these 2 purchases, we did find our footing to reach for larger acquisitions and take risks when we thought sites were under monetized.
How about your latest acquisition of Two Little Fleas?
The purchase of TwoLittleFleas.co.uk is still in the handover period and we are still learning how it operates, the previous owners have agreed to help us run the site for 3 months while we learn the ropes.
Do you intend to keep up with the rapid expansion and acquisition campaign you have taken up over the last few years?
We do plan to slow down and capitalize on our recent purchases as our resources are stretched thin and we have been aggressively hiring, but that said you never know what opportunities arrive in your inbox.
In your opinion, are there any major trends that stand out in the online casino affiliate market? How are they expected to influence the industry in the future?
Bitcoin and regulation seem to be the big changes currently affecting the industry and I think these 2 topics will influence the direction of the industry in the next few years to come.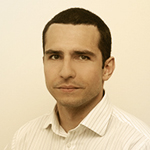 Daniel Williams has started his writing career as a freelance author at a local paper media. After working there for a couple of years and writing on various topics, he found his interest for the gambling industry.