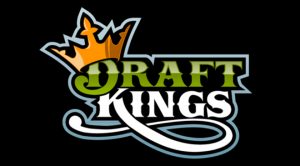 Boston-based daily fantasy sports (DFS) provider DraftKings has taken issue with Massachusetts gambling regulator for classifying DFS under the umbrella of online gaming. The Massachusetts Special Commission on Online Gaming, Fantasy Sports and Daily Fantasy Sports was charged with the task of drawing up a report with recommendations on how to proceed with the expansion of the regulated online gambling market in the state.
Yesterday, the Special Commission submitted its draft report to the state's lawmakers, with the suggestion to authorise and tax DFS as a subset of online gambling. The draft report calls for enacting legislation that would allow for the adequate regulation and taxation of DFS-related betting activities in Massachusetts. The state's regulator, however, insists on postponing the further expansion of online gambling forms like poker, at least for the time being. Meanwhile, online gaming activities would continue to be regulated at state and federal levels.
According to the draft report, the expansion should be postponed until the MGM Springfield and Wynn Boston Harbor casino resorts officially open their doors to visitors as this would allow for a more accurate assessment of their impact on local economy. The proposal of the regulatory body is yet to be finalised as the final draft of the report will be submitted on July 31, 2017.
The recommendation for regulating DFS may be interpreted as a good sign for online poker and casino fans since the Special Commission has demonstrated its willingness for Massachusetts to join states like Nevada, Delaware, and New Jersey where such interactive activities are already legal and well regulated.
DFS provider DraftKings, however, took issue with the Commission's classification of DFS as online gaming, arguing that such activities should fall into the "skill games" category. The DFS provider went as far as to express its disapproval of the term in an official statement sent to the local media outlets.
James Chisholm, Director of Public Affairs at DraftKings, expressed his concerns that the classification recommended by the regulatory body is likely to have a negative impact on the company's future growth in the state of Massachusetts. Chisholm argued that if DFS are indeed categorised as online gaming and regulated as such, this might result in higher taxes and more expensive gaming licenses for companies like DraftKings. Chisholm went on to say other US states do not classify DFS as online gambling and shared his concerns about the impact this categorisation may have on the future of DraftKings' 300 employs in Massachusetts.
Massachusetts Senator Eileen Donoghue, who also assumes the position of co-chair of the Special Commission, disagreed with Chisholm's insistence that DFS should not be categorised as online gaming. According to Donoghue, Massachusetts legislation does not make a distinction between games of skill and games of chance since both fall within the broader category of "gaming".
In the beginning of August, 2016, the state of Massachusetts passed a bill that categorised daily fantasy sports as a legal gaming activity. This piece of legislation, however, does not regulate DFS. It does not require taxes or license fees to be imposed on operators offering such services, either. According to one of its clauses, Massachusetts lawmakers are required to introduce an adequate regulatory structure for DFS by July 31, 2018.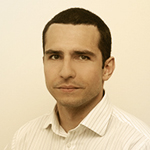 Daniel Williams has started his writing career as a freelance author at a local paper media. After working there for a couple of years and writing on various topics, he found his interest for the gambling industry.