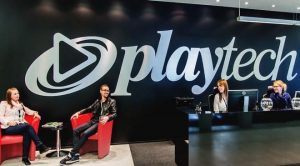 With seven months of 2017 already behind our backs, it seems that the online gambling software developer Playech has chosen a different strategy in comparison to the one followed in 2016.
Back in 2016, we saw the Isle of Man-based company being engaged in a large number of acquisitions, which cost it the mind-blowing amount of approximately €240,000 in various takeover deals in order to expand its presence on a global scale. This year, on the other hand, or at least for the time being, the iGaming software provider has been more focused on inking partnership agreements and releasing new content.
It remains unknown whether the new strategy of the company comes as a completely different path that the developer is ready to take, or it is a result of its founder's decision to dispose of a large part of Playtech's shares. As Casino Guardian reported in November 2016, the Israeli billionaire Teddy Sagi, who is the company's founder and its biggest shareholder sold out a large part of his stake in the online gaming software developer.
At that time, Mr. Sagi decided to dispose of 12% of his overall stake in the company, reducing his stake from 33.6% to 23.6% at the prize of £329 million. Later, in March 2017, he decided to sell further 4% of his stake, as he had decided to become more focused on another type of investment. After the the sale in March, Mr. Sagi kept an 18% interest in the online gambling software developer.
As far as the strategy of Playtech over the last two years is concerned, the company has slightly turned into another direction, as mentioned above. Back in 2016, the company was more focused on acquisition deals in order to boost its gaming divisions.
Competition in the gaming industry has been seriously growing, with the companies trying to deal with various challenges. So, strategic acquisitions expansion has become one of the most-used ways for many businesses, including Playtech, to become better established and to expand their influence on a global scale. The Isle of Man-based gambling software supplier sealed four acquisitions in 2016 in order to enlarge its gaming division.
First, in May 2016, the company acquired Quickspin AB, a Swedish game development studio, for approximately €50 million. Then, in the middle of July 2016, the developer revealed that it had reached another major takeover deal to add Best Gaming Technology to its assets. The prize of the deal amounted to almost €140 million. The third acquisition was estimated to £14.9 million. In October 2016, the company acquired the bingo software and hardware solutions provider ECM Systems, and lastly, at the end of November 2016, Playtech sealed another important deal, purchasing a 70% stake in Consolidated Financial Holdings A/S and announced plans to take over the remaining 30% assets in 2019.
At that time, some analysts shared their expectations for a massive way of consolidation in the global gambling industry in 2017, which could really explain the rush of Playtech to add new assets to its portfolio.
However, the company, which was expected to keep its enthusiasm for takeover deals, seems to have taken into a different direction in 2017. As mentioned above, so far in 2017, the international gaming software supplier have been primarily focused on inking content partnership deals and expanding its gaming portfolio with new additions. Has the shopping spree enthusiasm of Playtech ended or it will surprise everyone with another large takeover deal until the end of 2017? That remains to be seen in the upcoming months with a few months of possible surprises ahead of us.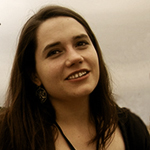 Olivia Cole has worked as a journalist for several years now. Over the last couple of years she has been engaged in writing about a number of industries and has developed an interest for the gambling market in the UK.