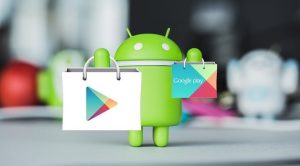 Following some rumours on the matter, several weeks ago Google finally confirmed that it would partly lift its ban on real-money gambling applications in the Play Store. The company announced that it is opening its Play Store to real-money gambling apps in the UK, Ireland and France.
As revealed by Google, these gambling applications will be subjected to strict application process in order to be officially released. Applications would have to meet the requirements included on the content policy page, and of course, the developing company needs to prove that it operates under a valid gambling license in the country where they want to distribute the application.
Google's decision to lift the ban on online gambling applications basically means that the company is to provide online casino and sports betting applications with access to country-specific Play Stores, making them available for free download and installation. As mentioned above, such gambling applications have already been made available in the UK, the Republic of Ireland and in France.
Google banned real-money gambling applications back in 2013, as according to the company there was practically no way to verify the customer's age when they downloaded and installed an application from Play Store. The company has not revealed whether and how the problem will be overcome at present times, despite it has lifted the ban in certain regions.
The fact that Google Play Store has officially given the green light to ream-money gambling applications means a lot for the online gambling industry. As far as the UK is concerned, mobile gambling market is getting bigger and bigger these days, as more players choose to place bets on their smartphones and other mobile devices as well. Thanks to the fact that the the Internet-services company finally decided to give real-money gambling apps a go opens a huge niche for iGaming companies that operate in the region, offering them a great growth potential.
A number of gambling operators have already taken advantage of the opportunity to offer Android application of their online casinos in Google Play Store.
888, Coral and Sporting Index became some of the first major operators to release real-money gambling applications with Google Play Store. At the beginning of August, 888 Holdings became one of the first brands to present its games in Google Play Store, after releasing their mobile casino products and online casino games there. The group's products are to be provided as part of its brands, including 888 Casino, 888 Sport, 888 Poker, Wink Slots, Wink Bingo, etc.
Only a few days after 888 Holdings has revealed that it is to release a real-money gambling app in Google Play Store, Coral joined the party with Android online casino applications announcing that its mobile casino products and online casino games will be available for Android devices through Google Play. As explained by the operator, its full range of casino games and slots will become available on an application for Android devices. Apart from the standard casino and sports betting applications, the brand will also provide its players with its new Coral Vegas application, providing users with a great variety of slots as well as with live casino options.
Today, the spread betting company Sporting Index revealed that it has also released its sports spread betting application on Google Play Store. The company, which has recently re-branded, followed some of the largest operators and took advantage of the lifted long-standing self-imposed ban on gambling and betting applications on Google Play Store.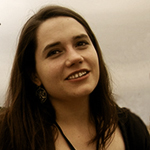 Olivia Cole has worked as a journalist for several years now. Over the last couple of years she has been engaged in writing about a number of industries and has developed an interest for the gambling market in the UK.