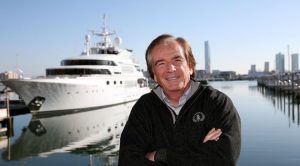 Glenn Straub, owner of the former Atlantic City's Revel Casino is facing an investigation in Florida. Local authorities have initiated the investigation over allegations that he had placed fraudulent liens on his ex-girlfriend's property.
The criminal investigation is being carried out by the Broward County State Attourney's Office. According to the allegations, earlier in 2017,the company of Glen Staub put a $64,400 lien on his former girlfriend Jessica Nicodemo's ranch property for fencing and road work that was not paid for. Another lien had reportedly been placed on her townhouse, too. According to the report, he also tried to take possession of the two properties after the liens. His company further claimed that renovations of the townhouse's patio and pool were worth $12,200.
The court papers were filed this week in Palm Beach County, with Jessica Nicodemo saying that she was not expecting to be charged as at the time she had a romantic relationship with Mr. Straub. He, however, denied the charges saying they were untrue and explaining he were not aware of the fact Ms. Nicodemo was his girlfriend at the time.
Mr. Straub's attorney Craig Galle also denied there is any reason for the investigation, saying it was improper to institute criminal proceedings in order to affect a civil matter. Mr. Galle explained that no crime was committed and described the matter as a simple civil dispute over money.
Glen Straub has been notorious for his reputation associated with a trail of lawsuits related to his name.
The criminal investigation comes at a time when the 70-year-old Straub has been facing a legal battle with Atlantic City authorities as the fate of his former Revel Casino is still unknown. The property was purchased by the mogul in August 2015 at the prize of $82 million in bankruptcy court. Ever since, the casino has faced unexpected obstacles each time when the owner made an attempt to open it. Straub has been blaming both the state and local officials for intentionally preventing him from reopening the project.
There is undoubtedly something ironic in the fact that Straub has found himself on the other side of lien, considering the fact that a New Jersey Superior Court judge placed one on the Revel resort in June. At that time, a lien estimated to approximately $62,000 was imposed on the Revel casino property for unpaid Casino Reinvestment Development Authority Special Improvement District fees that date back to 2015.
Earlier in 2017, opening dates of Revel Casino were set on Presidents' Weekend and June 15th, but the property still remains closed. The casino has been re-branded, so at the time it opens it would be known as TEN. The property features 55,000 square feet of retail space, a spa located on over 30,000 square feet, as well as 13 restaurants.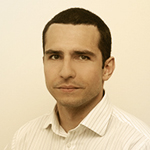 Daniel Williams has started his writing career as a freelance author at a local paper media. After working there for a couple of years and writing on various topics, he found his interest for the gambling industry.