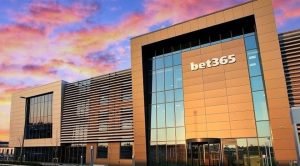 The British online gambling operator bet365 has reached an agreement to take over the remaining assets of the US-based distributed systems company and NoSQL database technology developer Basho Technologies.
The news of the takeover deal was confirmed by Riak developers, as well as by the firm handling Basho Technologies' receivership – Pivotal Solutions.
Basho Technologies, which is known for contributing for Riak's development by creating its distributed NoSQL database, has been facing difficulties for some time now. Now, the company's products are expected to become open sourced, which would be great for everyone involved in the process.
The Chief Executive Officer of Technology at bet365, Martin Davies, announced the takeover deal in a message published to the Riak mailing list. Mr. Davies also revealed that the British gambling operators intended to open source all Basho's products and the source code they had been working on. According to bet365's head of Technology division, the British gambling company planned to do that quickly, and still, it would need some to organise such a step. Mr. Davies shared that bet365 would appreciate "some input from the community" in order to get some opinions about the possible ways for this to happen.
The acquisition deal is not a big surprise for the industry. Previously, bet365 which is currently one of the largest gaming operators on a global scale expressed its support for Riak as a technology. Now, that willingness of the company to see how things are done, is expected to be given a fuller form, as Basho's code is now to be delivered to the Riak community.
For some time now, bet365 has been aimed at adding up to its assets in order to expand its reach and consolidate its presence in the market. Now, thanks to the Basho Technologies' takeover, the company is to get some valuable assets in NoSQL database development, which could give it some new perspectives to aim at.
Basho Technologies' Way So Far
Basho Technologies, which was established back in 2008, put its forces into the highly competitive NoSQL database industry, offering a number of enterprise versions of Riak. In 2012, Georgetown Capital Partners provided it with some funding and the company appointed a new Chief Executive Officer – Greg Collins. Unfortunately, Mr. Collins' work was not greatly valued as he did not manage to do much for the company, and two years later – in January 2014, he was given the sack.
Towards the end of 2015, Earl Galleher, a co-founder and an expelled Chairman of the Board, took legal action against Georgetown Capital Partners under the claims that the terms under which the venture firm provided Basho Technologies with funding in 2012 led the company to bankruptcy. The legal battle still continues in the Delaware Chancery Court, with the case being recently delayed by a change in legal representation.
Back in April 2017, it became clear that Basho Technologies was looking for a suitable takeover offer after falling on hard times. Having its bills not paid, the company was placed into receivership in July 2017.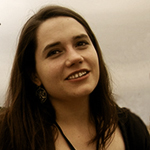 Olivia Cole has worked as a journalist for several years now. Over the last couple of years she has been engaged in writing about a number of industries and has developed an interest for the gambling market in the UK.