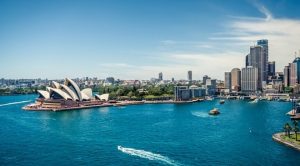 Australia's gambling ministers have signed a new agreement that is aimed at suspending sign-up offers pushing local customers to opening online getting accounts or referring a friend to do so.
Under the terms of the newly-signed agreement, gambling operators including bet365, William Hill, Ladbrokes, CrownBet, Sportsbet, etc. will be banned from offering their potential customers various sign-up offers such as credits and free bets.
New Australian Gambling Ministers Agreement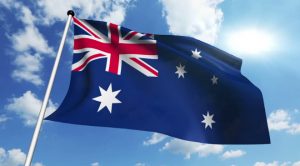 The agreement was reached at a recent meeting of the country's gambling ministers only a few weeks preceding the beginning of the Spring Racing Carnival, which is considered as the most significant betting event on the local calendar. This is to be the last carnival which will see various financial inducements, free bets and credits implemented in the operators' offers.
The restrictions on such financial inducements come as part of the new online gambling protection measures that are expected to be released over the next few months. The next restrictions planned are scheduled to come into effect in June 2018, with various online gambling protection measures involved, such as a voluntary scheme for online gambling that is to provide players with the opportunity to set the so-called "binding" deposit limits, as well as a period of seven days after which another increase of the limits could be made.
Alan Tudge, the federal Human Services Minister, confirmed that Australians loved to place bets, and the country's authorities wanted to make sure that local players would be efficiently protected in order for customers to be provided with the chance to control their gambling-related expenditures in a better way.
According to Minister Tudge, financial inducements were sensible issue, so certain limits need to be implemented in order for operators not to encourage their customers to spend more money at a time when they may already be endangered by gambling addictions.
New Consumer Protection Framework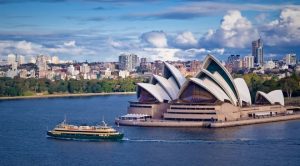 Australian authorities have lately been focused on forging new customer protection framework that comes as a response to a recent industry review conducted by Barry O'Farrell, the ex New South Wales Premier.
According to a summary of the Australian gambling ministers' meeting, state and federal Governments are working hard to roll out the national consumer protection framework until the end of 2017.
Apart from that, a special nationwide self-exclusion register that is scheduled to be officially launched by December 2018 is to be released as part of the major measures aimed at tackling problem gambling and gambling addictions among local players. The self-exclusion register is to provide players with the chance to set certain boundaries on their betting limits, as well as with a seven-day period after which the limits can be increased again.
According to the federal Human Services Minister of Australia, problem gambling across the online gambling market was up to three times higher in comparison to other forms of gambling. Mr. Tudge also reminded that its popularity continues to increase. He revealed that local players spent approximately AU$1.4 billion on iGaming activities in 2016, which represented a 15% increase on the year before that, making online gambling the fastest-growing form of gambling in the country.
That is one of the main reasons why the New South Wales Government has been recently focused on tackling with the possible negative effects from gambling, with various rules and concessions being imposed on online gambling companies that operate in the country in order to make their social license and sustainability better.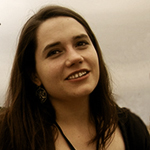 Olivia Cole has worked as a journalist for several years now. Over the last couple of years she has been engaged in writing about a number of industries and has developed an interest for the gambling market in the UK.