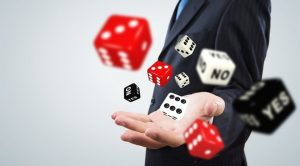 Global gambling market has always been very competitive and volatile one. Different aspects of technical progress, consumer gambling habit changes, new gambling solutions have raised both customer expectations and market requirements, urging gambling companies to develop in various directions, seeking to attract more users and enlarge their players bases.
The expansion of the gambling industry is also happening at fast pace, revealing a great variety of options and trends to be followed. Some of them have been there for some time, while others are emerging. In any way, the constant changes that happen in regards to gambling on a global scale would stimulate operators to exploit new options and strategies in order to keep their positions in the market and generate further growth.
More Regulated Global Gambling Market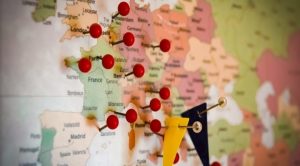 The global gambling market has always been a dynamic one. With the increasing popularity of gambling and iGaming solutions, the necessity of proper regulation of international gaming markets also rises.
Currently, a number of countries have introduced new gambling legislation, enforcing certain amendments in order to make their legal and regulatory regime more up to date. What is more, the increasing market share of gambling on a global scale has pushed countries' Governments and regulatory authorities to seek ways to improve gambling regulation in order to guarantee transparent, safe and fair environment for players.
In addition, several US states have been looking for further gambling expansion in terms of online gambling, poker and daily fantasy sports (DFS). It seems that more US states change their perspective of gambling and iGaming and are ready to embrace a new and better regulated environment in order to deal with companies that operate without having a license.
Mergers and Acquisitions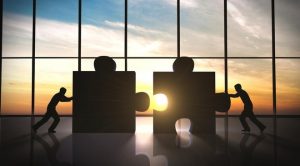 With the latest gambling legislation and regulatory changes happening on a global scale, it is important to say that not all amendments would be favourable to operators. Some companies' market performance could even be seriously hit by stricter regulatory rules, increased taxes or other unfavourable requirements imposed on them.
The dynamic environment requires from gambling operators to be adaptive enough in order to face the latest changes in the global market and provide high-quality, fair and up-to-date gaming options to their customers. However, some of them might find it hard to deal with such changes, which would make them struggle while operating in a highly competitive and volatile market.
That is exactly the reason why some gambling companies have been seeking other options, including to join forces with other market players to form a larger, more stable and competitive entity that would face the challenging environment. In such cases, mergers and acquisitions look like an option that should not be underestimated, especially on a global scale.
More Customised Marketing Strategies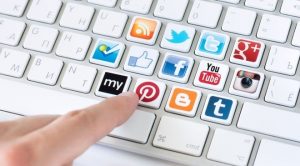 Forging an appropriate marketing strategy has always played a crucial part in attracting potential customers and keeping already existing players base. Probably the most common technique used by gambling operators worldwide is direct mailing, but over the last few years companies have become more focused on making their offers more customised.
This is exactly the reason why newer marketing techniques become more preferred in order for more precise and personalised offers to be made to both potential and existing customers. Recently, a large number of gambling operators have become more oriented towards using mobile applications in order to directly reach new players in the online and mobile gambling market.
In any way, such vendors have one major goal – use a marketing approach that is at the same time highly personalised and non-intrusive so that more potential customers are being attracted in the future.
More Mobile Gambling Options Available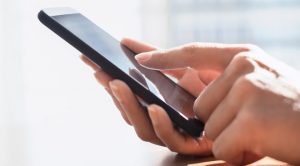 Technical progress has been affecting all areas of our everyday lives, so gambling could is not a precedent. An increasing number of consumers now recognise the convenience of accessing various kinds of content wherever they are, whenever they want to through their portable devices.
Over the last few years, a number of independent studies have proved that a large percentage of total online traffic is generated through smartphones and other mobile devices. Certain surveys even proved that mobile gaming revenues had surpassed revenues generated by users who normally use their computers to gamble on the Internet.
Having that in mind, it seems that mobile gambling is to demonstrate its potential over the upcoming years, with more and more customers willing to be able to place their bets regardless of their location. There are hardly any online gambling companies left that have not yet transferred their operations to a mobile platform or have not developed a mobile gambling application, so for the time being, mobile solutions seem to be the future of gambling.
The Rise of the Virtual Currencies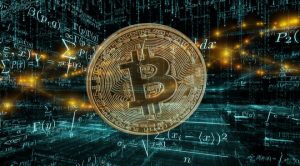 Virtual currencies, or cryptocurrencies, have also gained a lot of popularity over the last few years, with real money becoming less preferred at making online gambling transactions. Currently, most iGaming operators offer a large variety of payment options, but virtual currencies become more and more popular among online casino customers thanks to one major advantage – speed.
Speed has always been one of the most important advantages as long as online gambling transactions are concerned, no matter if it comes to deposits or withdrawals. So, it is absolutely normal that as monetary industry evolves, the changes there also affect other industries, such as the gambling one for example.
Probably, the most popular cryptocurrency up to date is Bitcoin – a digital currency created in 2009. Experts even consider it as the first virtual currency that has set some of the standards of other digital currencies such as Primecoin, Dogecoin, Ethereum, etc. Lately, Bitcoin has become a popular payment method in the IGaming sector, with some online casinos already accepting it as a standard payment method, along with regular options such as credit and debit cards, bank transfers, e-wallets, etc.
Conclusion
All of the above-mentioned trends and many more have had a massive impact on the global gambling industry over the upcoming years. Some of the existing trends will remain as leading ones, while other would be probably be changed by new ones. This is why it would be necessary for global gambling operators to adapt to the quickly-changing market conditions, legislative and regulatory conditions and increased customers expectations in order to stay profitable in an environment that has always been both profitable and highly competitive.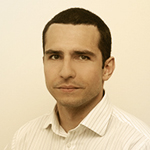 Daniel Williams has started his writing career as a freelance author at a local paper media. After working there for a couple of years and writing on various topics, he found his interest for the gambling industry.