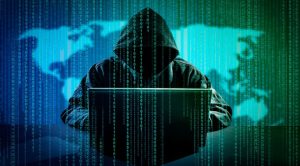 As Casino Guardian reported last month, there have been rumours that certain UK gambling companies have been involved with industry-wide illegal activities.
With the increasing popularity of online gambling among local players, gambling-related cybercrime has also increased. After all, iGaming is usually related to massive transactions of money and generating large Internet traffic every day, so such crimes and illegal activities are a serious problem. Things look even worse, considering that local regulators and authorities seem to be little aware of the problem, or what is worse, sometimes seem to be unwilling to dig deep into the problem.
For some time now, hackers have been attacking some website platforms in order to use them for practices related to gambling, which described as illegal under current UK legislation. Even worse, some of the largest gambling companies which operate in the country, including Betway and 888 UK, have been accused in working with cyber criminals in order to gain profit by taking advantage of unaware users.
UKGC Receives Official Letter on the Issue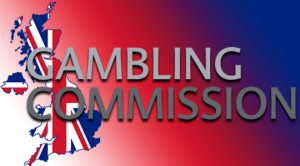 Now, it came to our knowledge, that an official letter has been sent to the UK Gambling Commission (UKGC) by the gambling news outlet Casino News Daily. The website has sent a letter to the members of the major gambling regulatory body of the UK after a series of publications related to the above-mentioned problem. The practice of such operators to build player bases by working in collaboration with a notorious hacker has been roaming across the industry for years now, but neither Betway, nor 888 UK have reached news agencies with commentary on the matter.
According to Casino News Daily, the issue has not only existed long in within the online gambling space, but the problem has been serious enough not to be neglected for such a long time. The website has not only produced articles on the matter, but also gave the afore-mentioned companies the chance to get in contact with it and refute the rumours by presenting suitable supporting materials to prove they were not related in any way with the notorious hacker, or hackers known for redirecting traffic from various websites to the websites of a number of online gambling operators.
As Casino Guardian reported in September, the scheme is relatively simple. Cyber criminals are using iGaming affiliate brands' network to literally steal traffic from different websites on the Internet to attract potential users and redirect them to online gambling companies' websites. A number of affiliates that have been abiding current legal and regulatory framework have raised the red flag about such practices on the social networks as well as in the forums of the AGD and GPWA, but no reaction of the competent authorities followed.
Cybercrime as Criminal Activity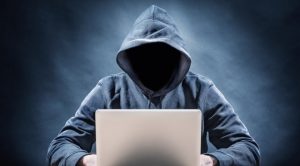 Over the past few years, the increasing growth of the online gambling industry has attracted more attention of authorities and regulators of the European Union as far as the individual member states are concerned. That is the reason why an increasing number of EU jurisdictions have been having their hands full with implementing proper regulatory frameworks in order to make sure that the above-mentioned growth of the industry is well monitored and regulated.
Whatever the case is, it is important for Casino Guardian to note that the above-mentioned actions were absolutely illegal.
Currently, hacking attacks are qualified as cybercrime under EU Directives, and more specifically, the Directive 2013/40EU of the European Parliament and of the Council. Under those EU Directives, cybercrime is considered and treated as an organised crime activity. Apart from that, competent authorities and regulatory bodies of each member state are also entitled with the responsibility to monitor and prevent cybercrime activities. Criminal prosecution and imposing the suitable sanctions are also given to member states' regulators.
In any case redirecting Internet traffic in order to attract more potential customers to online gambling is a serious crime. However, surprising is the fact that the country's gambling regulatory body, the UK Gambling Commission, has not taken any measures to deal with the problem, to obstruct such activities. UKGC's lack of reaction definitely raises some questions whether certain leading licensed gambling operators such as Betway and 888 UK would be left without any actions taken against them.
Both of the above-mentioned companies currently hold operating licenses issued by the UK Gambling Commission, a respected gambling regulatory authority which paramount goal has always been to keep any criminal activity away from gambling. The matter definitely deserves to be paid enough attention, especially considering the fact that according to some reports, there are apparent evidence about the wrongdoings of the companies that may have acted in collaboration with the notorious hacker or at least, failed to prevent such wrongdoings.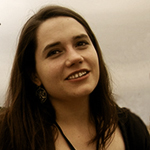 Olivia Cole has worked as a journalist for several years now. Over the last couple of years she has been engaged in writing about a number of industries and has developed an interest for the gambling market in the UK.