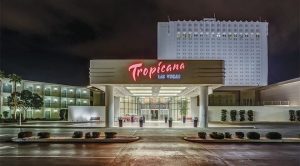 Penn National Gaming Inc., a US casino and racetracks operator, has reportedly been having merger talks with its rival American gaming company Pinnacle Entertainment.
According to a report of the Wall Street Journal that cited people with knowledge of the situation, the two companies have been engaged in negotiations about a possible deal, but failed to reach an agreement on the merger's terms. This, however, does not mean that Penn National has lost interest in purchasing Pinnacle Entertainment.
Is Further US Market Consolidation Underway?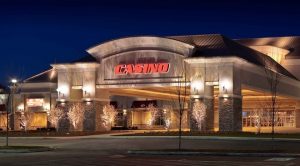 A merger between the two US market rivals would mean further consolidation of the local industry. As mentioned above, the two companies have not reached an agreement as they so far failed to produce terms that are found acceptable by both operators, but Penn National has still not given up on its interest of acquiring Pinnacle.
The market value of Penn National was estimated to approximately $2.09 billion at the close of trading on Wednesday, while Pinnacle's market capitalisation amounted at $1.26 billion. Up to date, the Pennsylvania-based Penn National owns a total of 27 gaming facilities on the territory of the US and Canada, including the Hollywood Casino at Charles Town Races as well as the Tropicana Las Vegas casino. On the other hand, the Las Vegas-based Pinnacle currently operates 16 gaming properties, including to the popular Meadows Casino in Washington, Pennsylvania as well as the Boomtown Casino Hotel located in New Orleans.
According to Thomson Reuters data, in case that the two operators reach an agreement to join forces in a unite entity, the newly-formed enterprise would become a market giant valued at approximately $10.70 billion.
Some market experts think that the fact that the companies have lease contracts with the real estate investment company Gaming and Leisure Properties Inc (GLPI) may be helpful in terms of the two companies' negotiations. In addition, both operators currently own properties in the state of Pennsylvania, which seem to be on its way to joining the states of New Jersey, Nevada and Delaware in making online gambling legal.
So far, neither one of the two operators has commented on the report of the possible merger, but it looks like both of them are looking for new opportunities to expand their presence and consolidate their positions in the market. A possible merger could create a large market player owning over 40 gambling facilities in the US and Canada.
Both operators saw their shares reach record highs on Thursday trading. The price of Penn National's shares increased by 8%, reaching a total of $24.74, while Pinnacle Entertainment's share price rose by 14.1% to $24.94 over the late-afternoon trading.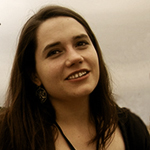 Olivia Cole has worked as a journalist for several years now. Over the last couple of years she has been engaged in writing about a number of industries and has developed an interest for the gambling market in the UK.