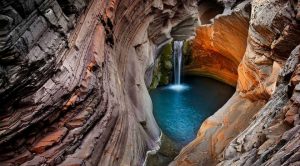 The Premier of Western Australia reiterated the state government's intention to ban lottery betting company Lottoland from targeting local customers. Luke Brill, Chief Executive of the operator's Australian business, arrived in Perth to meet state officials in a bid to defend his company and spare it from being banished.
It was in September when Premier Mark McGowan revealed that his administration has been considering the possibility to prohibit Lottoland from operating in the state. Western Australia's top official told local media earlier today that they have remained committed to completing the move.
Discontent against Lottoland's operations has begun growing in Western Australia after Lotterywest, the state-run lottery operator, revealed that revenue from lottery sales dropped by A$60 million in the previous financial year. It attributed part of the major decrease to the growing popularity of alternative lottery operations, including betting on the outcome of lottery draws.
Premier McGowan spoke to local media earlier today, saying that he would meet Mr. Brill and would hear what the executive has to say. However, the state's top official pointed out that he still believes Lottoland "is a menace to Lotterywest" and its revenue.
Premier McGowan further dwelt that the state-run lottery operator contributes annually considerable amounts of money and is a major employer to residents of Western Australia. Lottoland, on the other hand does not pay any taxes and given the fact that it provides its operations remotely, it does not employ residents of the state.
Western Australia is not the only state to be considering a ban on Lottoland. Queensland and Victoria have previously announced that they were planning curbs against the Gibraltar-headquartered lottery betting operator and its likes. Tasmania has become the latest Australian territory to join the march against Lottoland. Lawmakers from the island state today confirmed that they have been working on a legislation to ban the operator, which draws customers by allowing them to bet on a number of international lotteries. Lottoland was recently banned in South Australia.
Lottoland's Side of the Story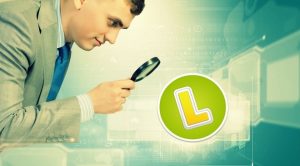 Mr. Brill told Western Australian politicians that Lottoland is ready to begin paying a 15% Point of Consumption tax to the state as long as it is allowed to stay. The implementation of such a tax was proposed earlier this year and the move is expected to be completed by 2019.
The Lottoland Australia CEO also commented on the claims that his company has impacted negatively Lotterywest's revenue by calling these "overstated". Mr. Brill explained that Lottoland is targeting a completely different demographic than the one that traditionally buys lottery tickets.
The lottery betting company has also been attacked by local newsagents which have claimed that they have been suffering big losses due to its online operations. Mr. Brill responded to those claims by saying that the low lottery jackpots over the past several months should be blamed for the overall decrease in lottery sales.
The executive also noted that Lottoland cannot have such a big impact in Western Australia as it is "not big enough" there. The company launched its operations in the state last year. Mr. Brill said that they indeed intend to grow their business in Western Australia without hurting the local lottery sector.
He suggested that Lottoland and local newsagents could work together in a manner that could appease the latter's discontent against the lottery betting operator. Mr. Brill pointed out that newsagents could act as Lottoland affiliates and could promote its services by adding posters in their shops and receiving a portion of the revenue the operator generates from Western Australian bettors.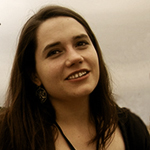 Olivia Cole has worked as a journalist for several years now. Over the last couple of years she has been engaged in writing about a number of industries and has developed an interest for the gambling market in the UK.