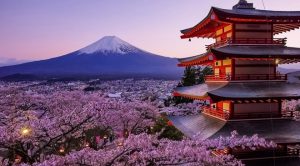 It seems that many US gambling operators have their eyes on Japan, aiming to win the country's authorities favour. Currently, the Japanese Government has been considering to lift the nation-wide ban on casinos, giving such gambling venues the green light in order to compete to rival gambling hubs such as Macau and Singapore.
Both MGM Resorts' and Las Vegas Sands' executives have reported that they consider making massive investments of about $10 billion in Japan, while the President of Melco Resorts and Entertainment has explained that he would spend whatever it takes in order to see his company set foot in the country. Last week, the President and Chief Operating Officer of Las Vegas Sands, Robert G. Goldstein, shared that his company has been trying to set foot in Japan for many years now and once again said that the country is perceived as a really large gambling opportunity.
According to James Murren, the MGM Resorts International's Chairman, Japan could become bigger gambling market even than Las Vegas.
Gambling and Casinos in Japan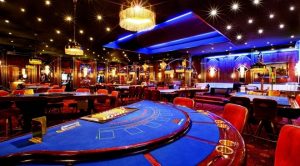 Casino gambling was not legal on the territory of Japan, until the local parliament passed the "Integrated Resort Promotion Law" in December 2016 – a piece of legislation that has brought some controversy. Under the new law, gambling in casinos will be allowed only as part of a larger resort that is required to include a hotel, an international conference hall, as well as other entertainment facilities.
According to experts, it is the second- and third-largest cities in Japan – Yokohama and Osaka – are currently the ones that are most likely to become home of the first two integrated resorts, as soon as the legislation is officially passed.
As mentioned above, the new law has been considered as a controversial one, as local residents have shared their concerns about the possible social harm that might be brought to the country by lifting the casino ban. A survey held by a local news agency this August showed that about two-thirds of the poll's respondents did not back the introduction of casino gambling in the country, with most of them being concerned about levels of crime and gambling addictions.
On the other hand, gambling companies that are interested in setting foot in the country have shared their concerns that the local Government is to impose very strict regulation on the Japanese gambling industry in order to make sure that it is to prevent the major negative effects linked to casino gambling.
Could Japan Become "the Next Macau"?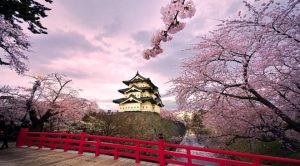 However, the Government of the Japanese Prime Minister Shinzo Abe disagreed with local resident's worries saying that an introduction of casino gambling would be beneficial, as it would help Japan boost its economy. According to the Government, gambling, and more specifically, casinos, could help the country increase the number of foreign tourists from a record 24 million in 2016 to 40 million by 2020, and to 60 million by 2030.
According to some analysts, the gambling industry of Japan could not only be competitive to the ones of rival countries, but could also significantly exceed the $7-billion one of Singapore. They have shared that the Japanese gambling industry could be estimated to approximately $10 billion on an yearly basis after after the two integrated resorts in consideration are unveiled in 2023.
Undoubtedly, the country could offer some new opportunities to both the local Government and foreign investors, which according to analysts of the Japanese CLSA brokerage could turn the country in "the next Macau". Such a gambling destination would most likely be found attractive by players from China and South Korea, and of course, American companies have also been building aggressive strategies in order to take advantage of the new opportunity.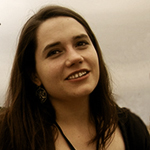 Olivia Cole has worked as a journalist for several years now. Over the last couple of years she has been engaged in writing about a number of industries and has developed an interest for the gambling market in the UK.