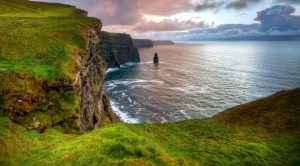 The Irish Republican Party Fianna Fáil could push plans for new pieces of legislation aimed at creating a national gambling control office that would be working on various issues associated with gambling and gambling-related harm. The national gambling control office is planned to work for reduction of problem gambling, restriction of gambling advertising and deal with alleged money-laundering in the sector.
Reportedly, the new pieces of legislation could be officially introduced before Christmas.
The party also intends to use its weekly meeting of TD (Teachta Dála) members and senators to ask the latter to back its plans. This happens at a time when there have been some concerns over alleged delays in addressing problems. Also there have been some concerns that online gambling is becoming a more dangerous trend, as an increased number of local players prefer to place bets on the Internet.
New Gambling Bill Forged to Deal with Gambling-Related Problems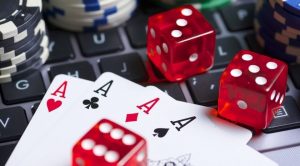 For the time being, the Republican Party has not made an official agreement with the Irish Liberal-Conservative and Christian Democratic party Fine Gael. Still, yesterday it became clear that frontbenchers of the Fianna Fáil agreed to support the plans revealed by Anne Rabbitte who is children's spokeswoman, Jim O'Callaghan, a justice spokesman, as well as back-bencher Jack Chambers, according to who the bill is to be officially presented before the Christmas break.
As reported by The Irish Examiner, Ms. Rabbitte commented on the new legislation plans, saying that such a bill is needed as soon as possible. According to her, the constantly increasing extent of problem gambling on the territory of Ireland, as well as the notorious delays in addressing such issues by the country's current and former governments, have been some of the key factors that raised the necessity of such a bill.
According to recent data provided by GambleAware Ireland, no less than 40,000 Irish citizens suffer from problem gambling. The charity organisation has also revealed that approximately €5 billion are spent on gambling in the country on an annual basis.
As mentioned above, a national gambling control office, which is planned to be funded by the local gambling industry, is set to be established under the provisions of the bill. In addition, the new piece of legislation is to be also aimed at imposing some restrictions on gambling advertising rules. According to the Fianna Fáil party, such restrictions are needed in order for better control to be imposed on such advertising used to target under-aged individuals via websites and mobile phone applications.
What is more, the new bill which could be tabled before Christmas, will seek to put an end to the ongoing problems related to self-exclusion system. Currently, casinos are not obliged to stop providing their services to players who have been considered compulsive gamblers unless such a customer willingly admits such a problem.
The piece of legislation that is expected to be presented also set to impose stricter rules, control and monitoring on local casinos, bookmakers and online gambling websites to make sure they are not being used as channels for money-laundering purposes, which are qualified as criminal activities under current legislation.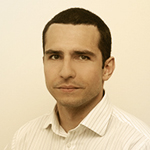 Daniel Williams has started his writing career as a freelance author at a local paper media. After working there for a couple of years and writing on various topics, he found his interest for the gambling industry.