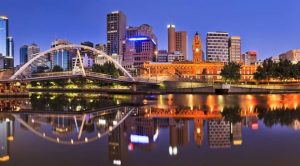 A 10-year-old school girl has called the Victorian Premier Daniel Andrews to reduce gambling advertising due to the possible negative influence they could have on young people.
Mikayla Krivohlavek, a Bellarine Christian College school girl, has written a letter to the Premier of the state of Victoria, urging him to have "disgraceful" gambling advertising suspended. According to the young girl, gambling adverts were on TV too often, so she decided to share her concerns that that such ads could have a bad impact on young people.
The girl shared her opinion that it was the Government's responsibility to take care of families and local residents and make sure they are not affected by the possible negative effects of problem gambling behaviour. She also said that she hoped her letter is taken seriously by the Premier and his office and that she would be glad to see that some changes are incorporated in the gambling advertising legislation.
Recently, Australia has been investing a lot of efforts in dealing with both gambling advertising and problem gambling. About a week ago, a new draft aimed at reducing the gambling and betting adverts at certain hours was proposed.
The Girl Says Extensive Gambling Advertising Is "Disgraceful"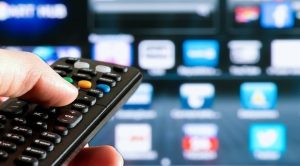 The girl called it "very frustrating" for her, her 8-old-brother and her parents to watch television and see gambling advertising literally 24/7. According to young Miss Krivohlavek, who shared in her letter that she regularly witnessed three gambling adverts aired in one commercial break, encouraging people, and especially under-aged individuals is a horrible thing to do. In her letter to the Premier of Victoria, she said that started gambling at a young age would definitely has serious consequences for individuals by the time they are adults.
Young Miss Krivohlavek also protested against "the ridiculous times" at which the gambling adverts are aired on TV, saying such ads can be seen even over the evening news or a family movie. In addition, Mikayla shared her concern with the massive number of sports which could be bet on, along with a large number of other wagers. The girl called it "disgraceful" for a family TV to be interrupted with adverts encouraging people to place bets.
Furthermore, the 10-year-old girl expressed her concerns with the fact that it was quite easy for a child to register an online betting account by using their real name, their parents' credit card or PayPal details and use a fake age. She said that she made a research and found out that she could actually open an account with a popular betting company that she saw advertised on TV very easily, by using the afore-mentioned details.
Young Miss Krivohlavek also shared that her friends also considered gambling dangerous and thought there were too many gambling adverts aired on TV.
Reportedly, Mikayla had not yet received a response from Premier Andrews, but she hoped that her letter would push him take actions against extensive gambling advertising.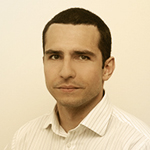 Daniel Williams has started his writing career as a freelance author at a local paper media. After working there for a couple of years and writing on various topics, he found his interest for the gambling industry.