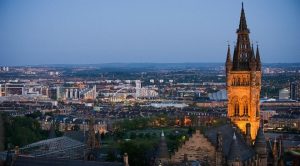 A massive number of fixed-odds betting terminals (FOBTs) are currently available around the Glasgow Central Station, overshadowing other types of gambling.
As reported by The Evening Times, controversial fixed-odds betting machines, which have lately been put under a lot of criticism, are the main gambling business that has been attracting a large number of local punters. Currently, there are betting shops located in a very close proximity to the Central Station in the city centre.
Reportedly, for the time being there are nine betting shops situated in the area of Gordon Street, Argyle Street under the bridge, Hope Street and Union Street, with each of these shops providing four fixed-odds betting terminals that have been attracting a large number of customers. To date, this is the maximum number of machines allowed in such betting outlets. Currently, there are 18 shops and 72 fixed-odds betting machines situated on seven city centre streets.
According to recent studies, Glasgow gamblers spent approximately £1 billion on fixed-odds betting terminals, playing mostly roulette games. The money lost on such machines in the region amounts to about £35 million, but as reported by The Evening Times, the figure becomes mind-blowing when generated winnings are placed as bets over and over again.
Serious Levels of FOBTs Gambling in Glasgow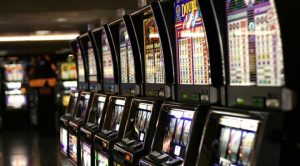 As mentioned above, the presence of almost every other type of high-street gambling activity in Glasgow has been reduced by fixed-odds betting terminals. As a mater of fact, betting shops in the region seem to be flourishing, in spite of the rising popularity of online gambling and the increasing number of betting shops and gambling applications.
Alison Thewliss, who is a Glasgow Central Member of Parliament, commented on the massive interest of local players towards the controversial machines, which have long been blamed for the constantly rising number of problem gamblers in the country. Ms. Thewliss said that problems associated with the FOBTs vary and explained they were documented to be quite severe to date in Glasgow.
She further revealed that according to a research carried out by the group "Stop the FOBTs", the voters in the area of Glasgow Central currently have 241 fixed-odds betting machines at their disposal. Ms. Thewliss also shared that the amount lost on local FOBTs in 2016 totalled more than £10,300,000, calling these numbers "staggering" and explaining that the damage caused to players by the machines must be ended.
As mentioned above, for quite some time now, fixed-odds betting terminals have been blamed as one of the main causes for gambling addictions, especially considering the quick pace of the machines' gameplay, as well as the large maximum stakes allowed.
Bookmakers offering FOBTs in their betting outlets explained that more shops mean more jobs for local residents will be available, so they are only meeting the demand of Glasgow punters. A spokesperson of the Association of British Bookmakers (ABB) shared tat betting shops are normally established in busy commercial areas with strong demand, which increases competition.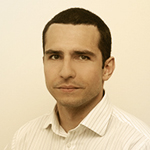 Daniel Williams has started his writing career as a freelance author at a local paper media. After working there for a couple of years and writing on various topics, he found his interest for the gambling industry.