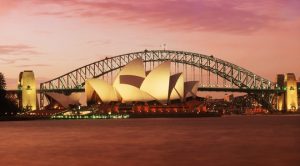 According to a new study, gambling advertising on the territory of Australia is experiencing a new wave of commercials that feature women and promote betting odds on popular TV shows across the country. The results of the survey showed that such an approach could end up altering female attitudes to betting.
One of the researchers, the Deaking University's associate professor Samantha Thomas, revealed that gambling and betting operators had normally run marketing campaigns in which women were not very much involved, and were merely features as secondary characters, as such commercials were mostly focused on male's betting experience. However, new study results show that women are now being used as main characters in some gambling commercials in Australia.
The researchers from the Deakin University gave an example with a number of recent commercial campaigns, including the latest advertisement of CrownBet that featured Nicky Whelan, a much-loved and popular Australian model and actor. The researchers further pointed to other Spring Racing Carnival promotions which were especially designed to be attractive to women thanks to tailored marketing strategies.
Now, Dr. Thomas shared that female players place bets on a greater variety of gambling products. She also added that younger women usually have more positive perception of gambling. As Dr. Thomas revealed, the initial studies of the researchers show that younger women as a whole find gambling more socially acceptable.
As The Sydney Morning Herald reported, an industry insider revealed the number of women who become customers of gambling and betting operators had been increasing over the past few years. On the other hand, female customers spent much less than the amounts spent by male players.
New Study on Female Gambling Habits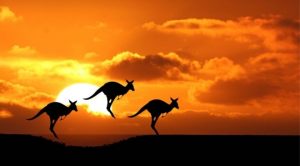 A new study on the matter has also been prepared by Dr. Samantha Thomas and her analysts and researchers are working on a new study aimed at analysing the future trends in gambling advertising across the country. The new research is to be primarily focused on analysing whether the increased advertising is helping gambling become more socially acceptable among young women. It is to also find out why the attitudes of young female players towards certain forms of gambling may be changing.
The launch of the new study comes at a time when local gambling operators have been facing new restrictions related to their marketing and advertising campaigns.
According to Dr. Thomas, female celebrities had started tagging gambling and sports betting companies in their posts in Instagram, while bookmakers, on the other hand, had started making gambling offerings related to events which many young people find attractive.
Over the past few years, a large amount of research on young men and their attitudes towards gambling have been carried out. However, almost no studies have been made to reveal what the gambling behaviours of Australian young women are. That is exactly the reason why Dr. Thomas and her associates have started the new researches on the matter, aiming to properly understand the female customers' behaviour which would help them develop more effective strategies to reduce gambling-related harm among young Australian women and raise the latter's awareness of such negative consequences.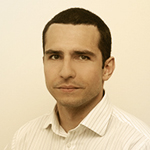 Daniel Williams has started his writing career as a freelance author at a local paper media. After working there for a couple of years and writing on various topics, he found his interest for the gambling industry.