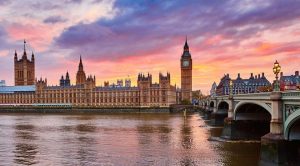 According to a new survey, the results of which are expected to soon be reported by the UK Gambling Commission (UKGC), approximately half a million children and young people are involved in gambling activities on a weekly basis.
The British regulatory authority has previously issued a warning that children at age as young as 11 are signing in "skin betting" websites, which allow players place bets using virtual items as currency. In this case, the items won by the players in video games are known as "skins" and are usually weapons such as knives and guns. Usually, players are given the chance to sell them or turn them into real money.
The UK Gambling Commission, which is currently the major gambling industry regulator in the country, is expected to release its annual survey on December 14th. The main gambling regulatory body of the UK has warned that gambling webpages linked to computer and video games could face a crackdown over the upcoming months.
"Skin" Betting
Skins, or special items in "skin" betting, are video game virtual items than can be collected over the course of the gameplay and modify the appearance of the players' weapons.
Sometimes, players are given the opportunity to win certain skins within a game, but there are rare items that can be purchased for real money. As explained above, some games also offer their players the opportunity to dispose of certain skins by selling them, with rarer skins often being traded for a lot of money.
Furthermore, there are also websites allowing their player to gamble with their skins in order to try winning more valuable ones. That is exactly why some opponents of skin betting called an unlicensed form of gambling.
Possible Criminal Action against Skin Betting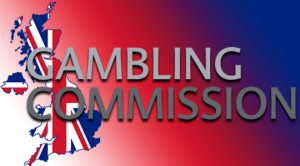 According to recent data, over 30 million people representing about half of the UK residents, who use online services, play video games. The gambling regulatory body of the UK revealed that third-party websites had been identified to be providing their customers with the chance to use the items (or "skins") gathered in order to gamble on casino- or slot machine-type game. As mentioned above, such items could be sold and turned into real money.
The UK Gambling Commission has also shared its concern with the raising popularity of video games and gambling among children and young individuals. That is why the Commission has shared that imposing stricter measures on the industry would be its top priority for the time being.
Back in August, the Chief Executive Officer of the UKGC, Sarah Harrison, shared that so-called "skin" betting which provided players with the chance to use computer-game currencies and items to gamble for real money was among the priorities for the regulator. At the time, Ms. Harrison also revealed that one in five of the illegal gambling operations which the regulator blocked since 2014 were services that facilitated "skin" betting.
Over the past few weeks, another type of "in-game" items – the so-called loot boxed – have raised some concern and brought both the authorities' and the wider public attention to the matter. However, there is one major difference between "skin" betting and loot boxes, since with the latter players are not aware what items they are buying, and the content of loot boxes is generated at random.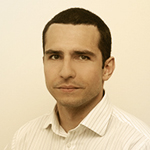 Daniel Williams has started his writing career as a freelance author at a local paper media. After working there for a couple of years and writing on various topics, he found his interest for the gambling industry.