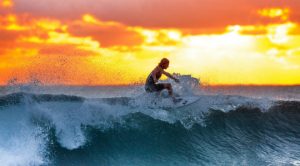 Parvus Asset Management, the largest shareholder in William Hill, reduced on Wednesday its stake in the British bookmaker to 12% from 13%. The move and what it might mean for the gambling company gained quite some attention from City investors at a time when two of its fellow operators are prepping for a £4-billion merger.
In June, Parvus' holding in William Hill was at its peak of 17.2%. Since then, the hedge fund sponsor has cut its stake six times, including yesterday's trimming. Analysts attribute this to the recent jump in the bookmaker's share price. Back in November, the gambling operator posted an encouraging trading update that showed considerable improvement of its online gambling business.
William Hill's iGaming and betting operations were a big concern for the operator last year, as they were among the main reasons for its declining profitability during the past several years prior 2017.
The bookmaker's share price also increased sharply following the eventual settlement of its dispute with gaming developers NYX Gaming and Scientific Games over the latter's plans to acquire the former. The recent appointment of Roger Devlin, a long-time gambling industry executive, and its participation in talks over the acquisition of Australia-facing betting brand CrownBet, were too important boosters of William Hill's market performance.
With the bookmaker navigating a wave of regulatory changes and consolidation in the industry, analysts appear to be wondering whether William Hill will renew merger talks with The Stars Group (previously Amaya) or even with another operator.
Can William Hill Be Seeking a Merger Partner?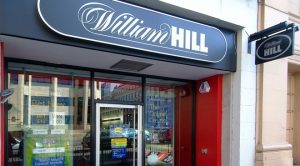 According to an unnamed analyst cited by The Times, William Hill has apparently addressed one of its biggest issues – its online gambling business – and this might mean that the odds of it joining the consolidation wave are shortening.
Others too believe that with Parvus cutting its stake in the bookmaker, merger and acquisition talks, particularly ones with The Stars Group, could once again be placed high on the agenda.
Last autumn, William Hill entered consolidation talks with the owner of the PokerStars brand, only to walk away from a £5-billion deal mainly under pressure from Parvus. The hedge fund sponsor argued back then that the bookmaker did not need a deal based on risk and debt, referring to The Stars Group's struggles to reduce its net debt at the time.
However, the Canadian gambling company has since then cut its net debt significantly, and has seen growth in all its divisions, with those being online poker, casino, and sports betting.
It is also important to bear in mind that the UK gambling industry is gearing up for a massive cut of FOBTs' maximum stake. The exact scope of the clampdown is due to be revealed in early 2018, but William Hill, as one of the major UK retail betting sector stakeholders, will certainly be among those to suffer the most.
It only seems natural that the company will seek stability within the online gambling space at a time when its retail business is facing major industry-unfriendly regulatory changes. And it seems quite possible that it will follow suit from its rival Ladbrokes and will look for a suitable partner with strong online gambling positions and great brand recognition among online patrons.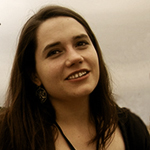 Olivia Cole has worked as a journalist for several years now. Over the last couple of years she has been engaged in writing about a number of industries and has developed an interest for the gambling market in the UK.