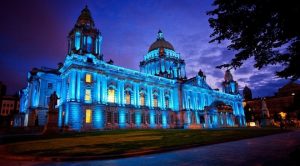 A youth worker from West Belfast has revealed that children at the age of 12-13 are now spending averagely £30 daily by betting in local bookmakers' shops.
Despite a person needs to be at least 18 years old in order to be allowed to gamble in the UK and Northern Ireland is 18, Stephen Hughes, who is a St Peter's Immaculata Youth Centre-based youth worker, has revealed that some bookmakers in West Belfast are actually keeping their eyes shut for young individuals placing bets and using slot machines offered by them.
More Children Gamble in Local Betting Shops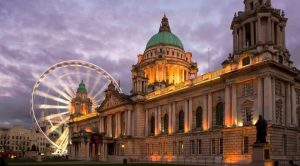 As reported by Belfast Live, the number of young people gambling considerably grew over the last 18 to 24 months. According to Mr. Hughes, children at the age of 12 and 13 are allowed to enter bookmakers shops across West Belfast and even bet on some of the facilities offered there. In addition, the youth workers are suffering negative consequences related to gambling, and it all starts with spending their savings on gambling.
Unfortunately, Mr. Hughes also revealed there had been some more cases of serious gambling addictions, which had led to self-harming behaviour, not to mention attempts to kill themselves, especially among people who had blown everything they had. Negative effects related to gambling also resulted in violent behaviour of children and young people, with one individual even being jailed after demonstrating aggression and violence in a local betting outlet following a £300 loss.
The West Belfast youth worker has urged not only the bookmakers, but also the local council as well as the police for more actions to be taken in order for the problem gambling behaviour that has constantly been spreading among children and young people to be tackled. He raised a red flag, saying that young people were being exploited, so this needed to stop as soon as possible. Mr. Hughes further explained that help is needed when it comes to young people dealing with problem gambling behaviour.
According to the West Belfast youth worker, the very fact that opportunities to get access to bookmakers are given to children needs to be changed, so young people first need to be prevented from getting access to betting outlets in the first place.
Problem Gambling Rates Rose in 2017
Quickly spreading gambling addictions have become one of the major problems which the UK gambling industry has been lately trying to deal with. As previously reported by Casino Guardian, the 2017 report of the UK Gambling Commission (UKGC) showed that more than 2 million people in the country are either put at risk of becoming problem gamblers or are already described as gambling addicts.
The major gambling regulatory body of the country has called for more serious measures to be taken by both the UK Government and the local gambling sector in order for the problem with spreading gambling addictions to be overcome.
Back in November 2017, the UKGC shared that it was not content with the pace of customer protection measures' changes necessary to prevent players from suffering from possible gambling-related harm. The Commission rebuked some of the largest gambling operators, saying that the measures' upgrade pace of these measures has not been quick enough.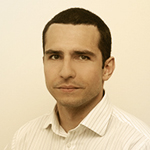 Daniel Williams has started his writing career as a freelance author at a local paper media. After working there for a couple of years and writing on various topics, he found his interest for the gambling industry.