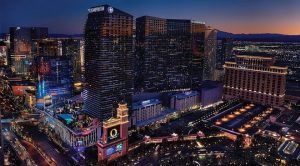 Mirae Asset Daewoo Co. Ltd revealed that it has acquired a mezzanine debt amounting to $95 million on Las Vegas' Cosmopolitan, which is currently owned by the Blackstone Group. The move of the South Korea's leading mutual fund house's brokerage unit comes at a time when the private equity firm was aimed at accumulating a new refinancing package on the hotel and casino resort.
In its regulatory filing from January 4th, the company revealed that it will separately raise fresh capital amounting to KRW 700 billion that would be used to finance its further global expansion, as well as possible future merger or acquisition deals.
The equity capital of the firm would probably surpass $7.5 billion after the rights offering, with this amount being approximately twice as much as the ones owned by the other four big securities first in South Korea, including Samsung, Korea Investment, KB and NH Investment.
Mirae Asset's Mezzanine Debt Payment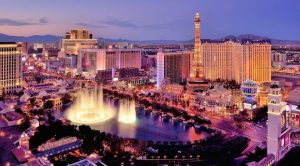 According to experts, Blackstone would probably use most of the proceeds in order to fund the pay-off of the money borrowings it made towards the end of 2016, which amount to about $1.55 billion. In addition, according to US media reports released in November 2017, Blackstone was also expected to try replacing its loan with a lower-interest one.
As mentioned above, Mirae Asset is currently operating as the leading mutual fund house on the territory of South Korea – Mirae Asset Financial Group. Yesterday, January 4th, the company itself revealed that it had finalised the payment for the mezzanine debt which featured a floating rate with a maturity of no more than seven years. Now, it is set to dispose of it by selling it to other investors in the country.
Towards the end of 2016, the local asset manager Hyundai Investment Co. Ltd got the massive amount of KRW 93 billion, which was collected from South Korean institutional investors and was aimed to be invested in mezzanine debt with a floating rate on the Cosmopolitan hotel and casino. This debt came as part of a $1.55-billion package, which was supposed to bring an annual return rate estimated to between 5% and 6%. As revealed by Seoul-based industry sources, it was paid off before maturity, in late 2017.
The Las Vegas-based Cosmopolitan hotel and casino was first purchased by Blackstone from Deutsche Bank in a $1.73-billion acquisition deal back in 2014. According to industry reports, over the years after the deal was completed, the value of the property rose to a little less than $3 billion due to the massive boost in room and occupancy rates after a renovation process estimated to $200 million was completed in 2016.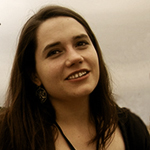 Olivia Cole has worked as a journalist for several years now. Over the last couple of years she has been engaged in writing about a number of industries and has developed an interest for the gambling market in the UK.