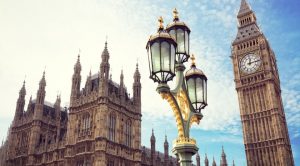 Anti-gambling commercials campaigners warned that the constantly increasing number of betting adverts aired at the time of televised football matches is dangerous, as it it could lure children to gambling. According to the latest reports, there were 26 football matches which were broadcast over the Christmas holidays, with at least five TV commercials promoting betting companies which offered the fixtures' viewers to sign up to their website luring them with free bets.
Some local charitable organizations have shared that gambling was made look normal to public, especially by pointing the public attention at other health crisis. The Chief Executive Officer of GambleAware, Marc Etches, commented on the situation, saying that the fact that gambling adverts were constantly aired on TV could made young individuals accept betting as a regular part of everyday life.
According to recent studies, children are very susceptible to commercials' impact, which makes them even more vulnerable to problem gambling in comparison to adults.
A survey initiated by The Daily Mail showed that a total of 322 gambling companies' adverts were broadcast during the 26 football fixtures over the Christmas holidays on BT Sport and Sky Sports. This number accounts for an average of over 12 gambling adverts per match, with them being aired over the build-up, the half time as well as over the analysis after the matches.
Most adverts were screened before the 9:00 PM watershed.
Rising Number of TV Gambling Ads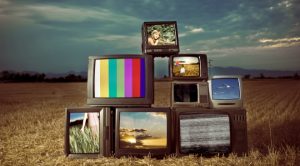 UK gambling regulatory authorities as well as charity organizations aimed at protecting local customers from gambling's possible negative impact, have revealed that the number of TV gambling commercials has considerably increased since 2007, when the Government of Tony Blair removed some of the restrictions that had been imposed on high street and online gambling operators.
Justin Larcombe, Operating Director of the risk management consultancy Epic which is aimed at helping problem gamblers deal with their gambling addictions, called the increasing number of gambling adverts a ticking time bomb and explained that more problems related to them are expected to emerge in the future. According to Mr. Larcombe, TV commercials aired at the time of televised sporting events are definitely helping to make gambling look normal to children, and sign-up bonuses such as special offers and free bets helped gambling look more attractive to young individuals.
Mr. Larcombe further revealed that more schools were taking advantage of the agency's services, as often more than half of schoolchildren aged around 16, have a gambling application installed on their smartphones. Even more disturbing is the fact that such a thing happens a couple of years before they turn the legal age at which they are allowed to gamble. He also added that a large number of children often used a parent's or an older sibling's credit card to place bets.
As previously revealed by the UK Gambling Commission (UKGC), the number of children involved in gambling constantly increased. The UK gambling regulatory body revealed that 25,000 at the age between 11 and 16 already suffer from problem gambling behaviour, while another 36,000 are put at risk of becoming gambling addicts.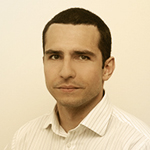 Daniel Williams has started his writing career as a freelance author at a local paper media. After working there for a couple of years and writing on various topics, he found his interest for the gambling industry.