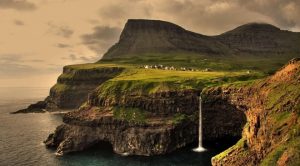 The Gaelic Players Association (GPA) still puts issues related to gambling and problem gambling still remain as top priorities when it comes to player well-being, despite the fact that the number of individuals who accessed the Association's counselling service declined in comparison to the ones a year earlier.
Dermot Earley, who has been occupying the position of Chief Executive Officer of GPA for almost a year now, confirmed that gambling addiction issues are still the priority of the GPA. Mr. Earley further revealed that there were still a lot of issues around gambling in the Gaelic Athletic Association that need to be faced. According to the GPA's Chief Executive Officer, some of these issues are often associated with younger players, so their awareness of the problem needs to be raised.
Apart from that, the Gaelic Players Association would have to face a variety of other issues related to sports and players' lives off and on the ground.
Mr. Earley will be part of the First Fortnight panel discussion this Saturday. The discussion is to be focused on some of the most important sport and mental health issues, which have always been among the paramount issues for the GPA. The Association, which acts as the officially-recognised player representative body for the the Gaelic football players and hurlers in Ireland, has always been engaging people to talk about their problems.
GPA Offers Various Education and Player Development Programmes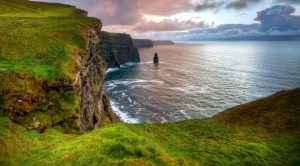 In 2017, a total of 77 players made contact with the personal counselling service offered by the GPA as part of its Health and Well-being Programme which was given a start in 2012. In comparison, this number amounted to 95 in 2016.
The Chief Executive Officer of the Gaelic Players Association also provided more information about the special support structure, and especially for the 24/7 helpline that can be reached 365 days a year and is absolutely confidential. Mr. Earley also explained that the helpline is available to all current members of the association, and to the former ones as well.
Apart from that, he reminded that residential treatment is offered if needed, too. As GPA Chief Executive Officer revealed, the support structure is comprehensive enough in order to be able to adequately help players deal with their gambling addictions and problem gambling issues, but after all, it all starts with the player.
According to information provided by Mr. Earley, more than 500 players had been engaged in the GPA's personal coaching service. A player development programme is also available especially for players who are in a transitioning period from playing to non-playing. Of course, great many services are also available in order to make sure that individuals get enough information about gambling, as well as career planning and life coaching programmes, start-up and business planning programmes. There is also a mental health programme which is among the key ones currently provided by the Association.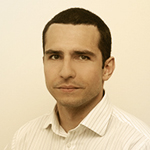 Daniel Williams has started his writing career as a freelance author at a local paper media. After working there for a couple of years and writing on various topics, he found his interest for the gambling industry.