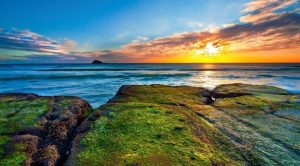 The Problem Gambling Foundation of New Zealand (PGF), which is engaged with providing professional gambling counselling services to individuals who have been affected by gambling-related harm, has described lotto operators' e-mailed adverts as a much more harmful form of gambling.
The commentary, made by a spokesperson for the Problem Gambling Foundation, followed the new advertising strategy of Lotto New Zealand. The latter sent e-mails to some of its online players, asking them to be among the first ones to get access to MyLotto's new Instant Play feature. For the time being, the games offer price ranging from NZ$0.50 to NZ$5 and can be reached both online and through the special Lotto New Zealand application. Customers are given the chance to try playing free of charge, and can win a prize of up to NZ$100,000.
New Instant Play Features Target Younger Audiences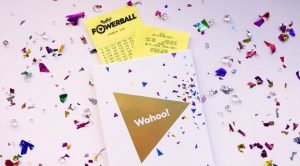 As mentioned above, a spokesperson of the Problem Gambling Foundation explained that such forms of gambling are much more harmful than the regular ones and raised a red flag that such an advertising is aimed primarily at younger audience.
In an interview for 1 NEWS, the Foundation's spokesperson explained that it is exactly the fact that "instant" features are offered to users was most concerning of all, as that type of continuous form of gambling is much more dangerous in comparison to the so-called non-continuous forms of gambling.
The representative of the Problem Gambling Foundation explained that generally, the shorter the time gap between placing a bet and getting the result of it, the more gambling-related harm could be caused by the type of gambling activity. She reminded that short timing between pushing a button and getting a result saying if you win or lose was exactly the reason why pokies were considered so addictive.
Generally speaking, Lotto tickets were described as less harmful form of gambling due to the fact that players purchased a ticket and them waited for a draw's result, which basically meant that it was not instant. Unfortunately, the new Instant Play features were available online 24/7, not to mention the fact that they could be accessed through a player's smartphone whenever they want, wherever they were. What makes things worse, meaning things have become more addictive, is the fact that the music and sound effects featured by these games were very much resemblant to the ones featured by pokies which have long been considered as some of the most addictive and harmful forms of gambling accessible to local players.
The Problem Gambling Foundations has also shared its concerns that much younger players are also targeted by these games, which were especially made to be appealing to younger audiences. The organisation reminded that whatever forms of gambling are offered, operators need to make sure that responsibility measures are also featured.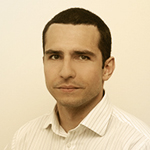 Daniel Williams has started his writing career as a freelance author at a local paper media. After working there for a couple of years and writing on various topics, he found his interest for the gambling industry.