A 46-year-old gambling and drug addict who fraudulently obtained more than £50,000 from a Runcorn-based widower has got to jail. Jason Drury deceived the 62-year-old widower Robert Ian Jones, who gave Drury roof over his head after he broke up with his girlfriend, and stole the amount of £51,181 from his bank account.
Drury was sentenced to 32 months in prison by Judge Alan Conrad QC.
A hearing took place at the Liverpool crown court, with Prosecutor Matthew Dunford describing Drury's actions, including him stealing the bank card of Mr. Jones, withdrawing cash from it and making payments. On top of that, the local prosecutor revealed that elderly Mr. Jones was threatened by Drury, who was also taking him to cash points and making him withdraw money.
Defendant Suffering from Gambling and Drug Addictions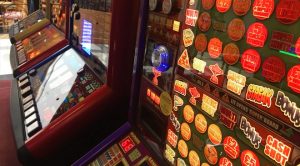 At the hearing, it became clear that Mr. Jones took Drury as a friend until the moment when the latter suddenly left his property. In his statement, he said that he lost almost all his retirement savings amounting to £71,000, while the betrayal of trust happened to worsen his existing health issues. In addition, the widower claimed that Drury had threatened him with violence and revealed that he is now selling his home.
Jason Drury made a confession in court that stole both a Vaushall Vectra and a Closed-circuit television (CCTV) system to sell. What is more, he also took the BMW M3 owned by Mr. Jones out for a drive, but the vehicle was never returned to its rightful owner and was found after a police investigation was given a start. In addition, he stole bicycle which worth £485 from a neighbour of Mr. Jones.
The defendant tried to conceal his actions by stealing the chequebook of his parents and tried depositing some money into Mr. Jones' bank account, but eventually failed to do that. Mr. Jones found his bank statements in Drury's room, and during the investigation, police found an opened credit card statement as well as some cocaine.
The 46-year-old Drury pleaded guilty to two counts of fraud, five counts of theft, as well as one count of possession of small amount of cocaine, all committed in the period from 2013 to 2015. The defence, on the other hand, claimed that Drury had suffered from mental health issues, including a personality disorder, and gambling and cocaine addictions, but he was deeply sorry for what he did. Drury further offered to pay the stolen money back when he was able to, but the defending Steve Nikolich claimed that Drury had not threatened Mr. Jones.
Problem Gambling Issues in the UK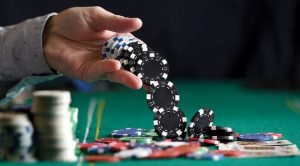 Over the past few years, problem gambling has recently spread across the territory of the UK, affecting more and more customers and making them suffer the negative effects of their addiction to gambling activities.
For some time now, both the UK Government, the country's major gambling regulatory authority and a number of charity organisations focused on customer protection have been trying to tackle the possible negative effects of gambling, by raising the society's awareness of the problem. Controversial fixed-odds betting terminals (FOBTs) have been considered some of the main sources of problem gambling due to their addictiveness and constantly spreading popularity among local customers.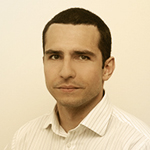 Daniel Williams has started his writing career as a freelance author at a local paper media. After working there for a couple of years and writing on various topics, he found his interest for the gambling industry.