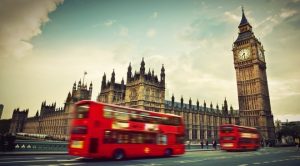 The Chief Executive Officer of Sky Bet – Richard Flint – has shared an opinion that the local betting industry needs to pay more attention to both the public and its opponents and raise its awareness of its existing issues related to problem gambling.
Mr. Flint took part in the ICE Totally Gaming show in London, where he gave a speech, unveiling a four-point plan that could be adopted by the wider industry in order for gambling-related harm to be reduced. Sky Bet's CEO further explained that the industry needs to be more engaged in helping vulnerable individuals deal with gambling addictions and possible negative consequences.
According to Mr. Flint, the first step towards more adequate measures to be taken to deal with problem gambling, the industry needed to recognise it has an issue with problem gambling and its increasing influence among local players. He confessed that in the past the industry as a whole had not been very much engaged with harmful gambling and its effects on individuals. Sky Betting & Gaming's boss further explained that the major online gambling operators in the UK must become more engaged with becoming part of the solution, rather than part of the problem, so in his opinion the needed to work together and support the measures taken by the UK Government and regulatory authorities.
Four-Point Plan of Mr. Flint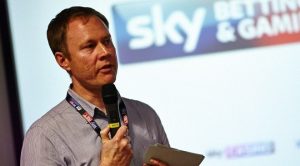 As mentioned above, speaking at the ICE Totally Gaming show in London, Mr. Flint highlighted the fact that operating in the gambling industry means that gambling-related harm is involved. However, in his opinion, gambling companies in the UK have ignored these issues for far too long.
When it comes to the four-point plan, Mr. Flint offered a number of measures that could be taken by British gambling operators in order for them to help the Government and the regulatory authorities deal with the negative effects of gambling which have become more and more widespread among local residents.
The Sky Betting & Gaming' Chief Executive Officer first shared that customer data must be used by operators in order for player behaviour and gaming habits to be better understood. In addition, this would help them notice the signs of gambling-related harm more easily. Secondly, secure gambling operations need to be put as a paramount priority by companies. In order for them to do that, gambling services providers must make sure they improve the awareness, understanding and accessibility of tools that can be used by customers to put some limits themselves, such as self-exclusion schemes and other self-help tools.
The third measure that was proposed by Mr. Flint to deal with gambling-related harm was improving the companies' interaction with customers, and especially with the ones who show signs of problem gambling behaviour. And last, but not least, operators need to consider possible interaction with gambling addicts who continue placing bets and could harm themselves in the most extreme cases.
As far as statutory levies are concerned, Mr. Flint further explained that the British gambling industry should not feel pressed by taxes aimed at funding research, education, prevention and treatment of problem gambling behaviour. According to him, it is important for the sector to pay attention to what its customers have to say and consider adding the figure of an industry ombudsman who would be engaged in resolving possible disputes.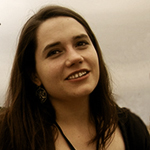 Olivia Cole has worked as a journalist for several years now. Over the last couple of years she has been engaged in writing about a number of industries and has developed an interest for the gambling market in the UK.