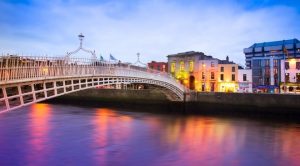 The first-ever national survey showed that about three quarters of Irish players who gamble online have borrowed money or sold some of their possessions in order to place a bet. It was undertaken in order to accumulate more data about Irish online gambling customers, as well as about their gaming behaviour.
As reported by The Times, the first nation-wide study of online gambling in Ireland further revealed that approximately 64% of local players have shared that they may suffer from problem gambling behaviour. In addition, about 62% confessed that they had bet more money than they could afford to lose. A total of 208 people took part in the survey, and most of them agreed that they would prefer to place their bets with operators which websites regularly informed them about the amount they lost.
The study was conducted by Dr. Colin O'Gara, who works as a consultant psychiatrist and Saint John of God Hospita's head of addiction services. According to him, the results of the survey highlighted the necessity of more serious action in terms of the country's legislation and especially, the Gambling Control Bill.
Ireland's Gambling Control Bill was approved in 2013, but it has seen little action since then. The piece of legislation has long been delayed; a delay which according to Dr. O'Gara was reducing the treatment options for players who suffer from problem gambling behaviour. As explained in an article which was issued along the nation-wide study, gambling disorders are recognised as addictions similar to alcoholism.
Gambling Control Bill Update on the Agenda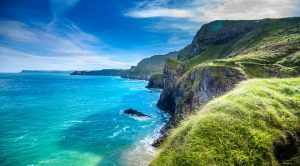 According the Dr. O'Gara, the Gambling Control Bill represented a good starting point for developing qualitative player protection and treatment services, as well as more research for problem gambling behaviour. He added that the sooner the bill is brought into action, the better for players and the entire gambling industry.
As mentioned above, the Gambling Control Bill was officially approved in 2013. The Irish Government has been preparing to update the gambling law to provide better regulation of gambling activities in the country, but few measures have been taken.
The reform that is planned to be brought to local gambling laws would be the first serious one carried out in the country's industry in sixty years.
The Government started working on an update of the bill in January, with the proposed update featuring an extension of the piece of legislation aimed to cover new areas of the gambling sector, such as online gambling and social media advertising. In addition, an independent regulatory body is set to be established as part of the reform, being granted with the power to investigate operators and take away their licenses. Under the provisions of the updated Gambling Control Bill, gambling companies are also to be forced to make regular payments into a social fund. Every gambling operator that wants to offer its services on the territory of Ireland would be required to make such payments.
In spite of the fact that there has not been much information about gambling addiction in Ireland, the clinical observations described by Dr. O'Gara suggested that local players had an increasing problem with that. According to the researcher, this problem seems to be the result of rising accessibility of gambling services both off- and online.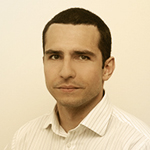 Daniel Williams has started his writing career as a freelance author at a local paper media. After working there for a couple of years and writing on various topics, he found his interest for the gambling industry.