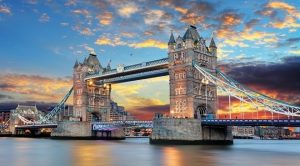 The regulatory bodies which are engaged with setting the rules, which are applied to all advertisers in the UK – have revealed that a crackdown is to be imposed on adverts that take advantage of most vulnerable people and target potential customers with attractive free bet and bonus offers.
The Broadcast Committee of Advertising Practice and the Committee of Advertising Practice, which are the two bodies engaged in establishing the UK advertisers' code are not set to tighten the measures against companies that could harm local customers with their advertising campaigns. Their decision comes at a time when the authorities and a bunch of charity organisations have set their eyes on the increased advertising and marketing campaigns of gambling operators aimed to attract more players.
The advertising crackdown means that adverts that "create an inappropriate sense of urgency" such as the "Bet Now!" offers which are usually aired during live sports events. The new rules that are to be imposed on companies would put an end to the so-called "in-play" betting offers which normally call for the customers to place a bet as they watch a live sports events on TV.
The new code rules that are to be implemented by the two advertising regulatory bodies is to also be aimed at dealing with the gambling operators' commercials that make gambling look as a normal, everyday activity and encourage repetitive play. As reported by The Guardian, the two committees are also to ban gambling adverts that give an "irresponsible perception of risk or control" such as the commercials which target viewers by telling them they offer bonuses or deposits that are risk-free.
Gambling Advertising Practices under Fire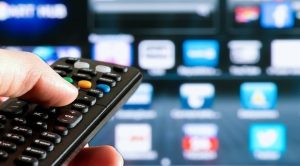 Lately, gambling advertising has been considered a high-profile issue, especially taking into account the increased number of betting adds aired on TV daily.
Last month, the UK Gambling Commission (UKGC) initiated a consultation, inviting everyone with interest of the industry to share their opinion on the proposed regulation amendments related to gambling advertising and marketing campaigns. Under the new rules considered, the UK gambling regulator is seeking to be granted with prerogatives that would provide it with the chance to impose fines on British gambling companies when they breach advertising codes and good practice. The UKGC also wants to deal with spam marketing issues in order to offer customers better protection.
The proposed amendments in the existing regulatory framework come as part of a broader strategy aimed at making everyone involved in the UK gambling industry join forces in order for a better customer protection to be brought into action.
Now, under the newly-announced crackdown, gambling operators in the country would have to be more responsible in their advertising and marketing campaigns. They would be expected to make it clear to players whether the latter have to deposit their own funds in order to get limited bonus offers, or they have to make a deposit before they are allowed to withdraw any possible winnings generated from special bonus offers or free-bet offers.
The director of the two committees Shahriar Coupal commented that no gambling ads which exploit more vulnerable people would be tolerated.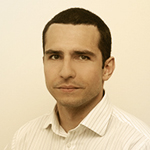 Daniel Williams has started his writing career as a freelance author at a local paper media. After working there for a couple of years and writing on various topics, he found his interest for the gambling industry.